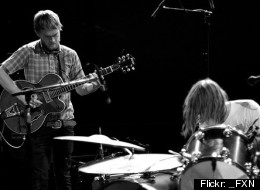 This article comes to us courtesy of SF Station.
By Matt Crawford
Music is in the air this weekend for fans of all things free. Doin' It in the Park brings a day of hip-hop and dance music to Golden Gate Park while hip-hop crew Hieroglyphics introduces the first Hiero Day street party and concert in Oakland.
Admission is free all night for the BounceSF dance party and Two Gallants celebrates its new album with free show at Amoeba.
San Francisco Free Events
SF's energetic acoustic twosome is back with a new album, The Bloom and the Blight, on September 4. To celebrate, they'll perform at an in store and signing at Amoeba Records. Expect a large crowd.

Made in the Bay 5th Stitch Collective hosts local designers, live music and a DIY cupcake bar.

Back for it's 11th year, the SF Zine Fest brings together self-publishers, small-press publishing houses and a variety of exhibitors.

MatrixFillmore opens its doors for a Labor Day dance party with DJ Just.

Doin' it in the Park is back with free BBQ, an Inflatable Jumper and sets from some of San Francisco's top DJs in Golden Gate Park.

Oakland's Hieroglyphics crew celebrates Labor Day with a free street party and concert featuring Blackalicious and other northern California rappers, food trucks and local vendors.
Visit SF Station for more fun in San Francisco.