The Gory Gourmet food truck comes to us from Street Kitchen chef and mastermind Mark Jankel. The menu is... well, decidedly offal-oriented. Its main course, the Big Brain Burger is made of English calf brains. Jankel told Oddity Central, "We soak it in vinegar and salt, powder and fried until golden crispy. I'm not sure whether it can help you be more intelligent or not but if you want a change for lunch, try this dish."
Hungry for brains, but not in the mood for a burger? Here's the rest of the menu:
Crispy Brain Dippers
Crispy chunks of brain with barbecue sauce
Brain Salad Wrap
Crispy chunks of brain with wild rocket and tarragon mayo
Feet and Thyroid Nuggets
Nuggets of pig's feet and cow thyroid with herb mayo
Skewered Hearts
Grilled beef heart skewers with horseradish mayo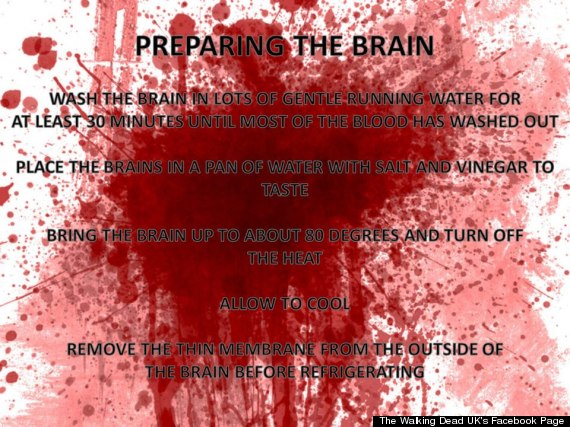 Also on HuffPost:
Foods To Help You Survive The Zombie Apocalypse
SUBSCRIBE AND FOLLOW
Get top stories and blog posts emailed to me each day. Newsletters may offer personalized content or advertisements.
Learn more