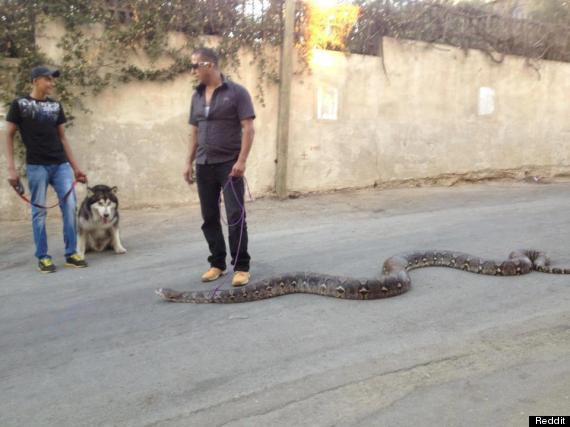 So this guy who likes to take his giant pet Burmese python for a stroll got some unexpected fame when a Redditor (who claims to know him) posted a photo of the pair out and about.
Granted, it takes a bit of emotional fortitude to click on a random link entitled "Just Walking My Snake," but in this case, the lack of an NSFW icon promised it was okay.
And it was, until that Redditor pointed out that the very same guy has a YouTube channel.
SUBSCRIBE AND FOLLOW
Get top stories and blog posts emailed to me each day. Newsletters may offer personalized content or advertisements.
Learn more