Zephyrs, a hosiery supplier, is accusing Victoria's Secret of selling cheaper "knockoffs" to unsuspecting consumers in a $15 million lawsuit, Women's Wear Daily reports.
Zephyrs filed a complaint in federal court in Ohio charging the lingerie behemoth with using images of its products on packaging and in-store product displays, while selling a cheaper version of the product inside. It also claims Victoria's Secret suppliers directly contacted the company in regards to copying their designs.
So, in a nutshell: Victoria's Secret used to sell Zephyrs' Italian-made hosiery, but cut ties with them, switched to a Canadian supplier and allegedly didn't change images or text on the packaging, except for adding a "Made In Canada." Whoops.
In addition to the $15 million for breach of contract, Zephyrs is also seeking "corrective advertising" and a recall of the accused products.
The lingerie retailer hasn't been without controversy this year. Neighbors in London were reportedly upset over the new Victoria's Secret store on Bond Street, claiming it wasn't quite posh enough to rub elbows with Fenwick. Earlier this month, unairbrushed photos of model Doutzen Kroes doing a Victoria's Secret shoot leaked online.
Read more intricate details of the case over at WWD, and see some images being used in the suit below.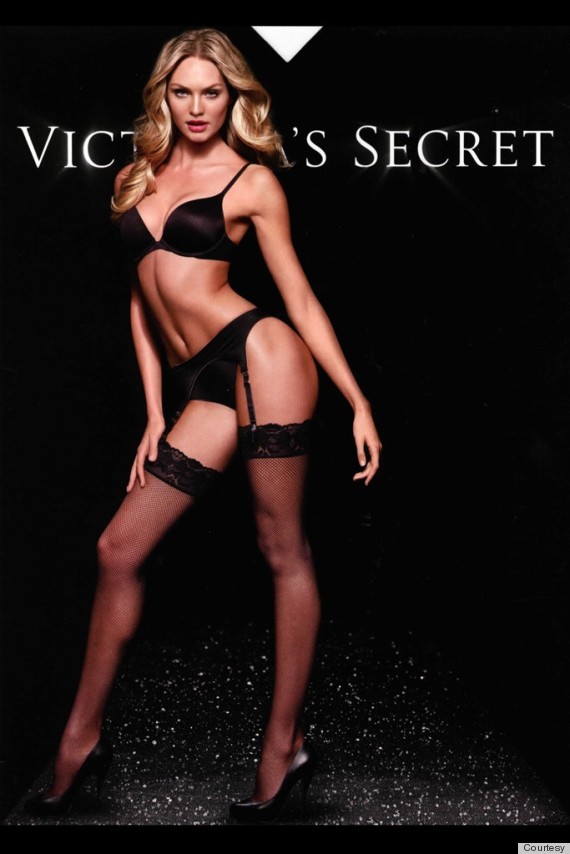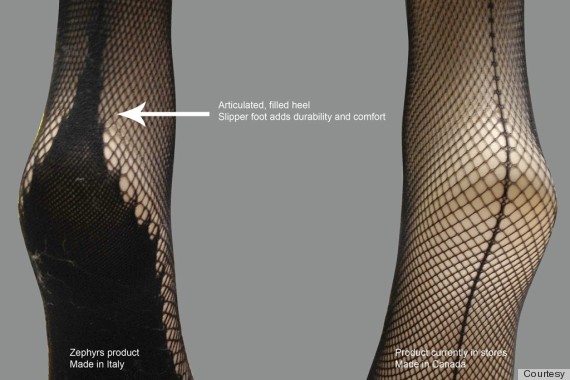 See more designer copyright controversies below...

Loading Slideshow
L.A. Triumph vs. Madonna's "Material Girl" Clothing Line

In 2010, Madonna was sued by clothing company L.A. Triumph claiming she had stolen the name of their clothing line. The company sold clothes in Nordstrom since 1997.

Derek Lam vs. Ivanka Trump

In 2011, designer Derek Lam gave a cease-and-desist letter to Ivanka Trump <a href="http://www.huffingtonpost.com/2011/12/22/derek-lam-ivanka-trump-shoes_n_1165514.html" target="_hplink">accusing Trump of plagiarizing a design from his footwear line</a>, the $780 Ayami sandal. Lam's attorneys gave Trump seven days to pull the shoe from her line. (Courtesy photos)

Hermés vs. Thursday Friday

In 2011, Hermés <a href="http://www.huffingtonpost.com/2011/01/31/hermes-sues-thursday-frid_n_816613.html" target="_blank">sued small label Thursday Friday for selling a canvas bag with images of Birkins printed on them.</a> Thursday Friday lost the lawsuit.

Gucci vs. Guess

In May 2012, <a href="http://www.huffingtonpost.com/2012/05/21/gucci-lawsuit-gucci-wins-_n_1534491.html#s824190&title=Gucci" target="_hplink">the showdown between Gucci and Guess over the interlocking 'G' logo</a> reached an end in Gucci's favor. Gucci was awarded $4.66 million dollars, a reflection of the profit Guess made from the unauthorized trademark. (Courtesy photos)

Pamela Love vs. Chanel

This year Chanel featured cuffs in their A/W 2012 collection that looked almost exactly like crystal cuffs by Pamela Love from her fall 2011 collection. In a very classy move, Chanel decided to not produce the cuffs, telling Fashionista: "Out of respect for the concerns raised and for the artistic process generally the House has decided not to offer these bracelets for sale as part of the A/W 2012 collection." (Getty/Courtesy photos)

Tory Burch vs. 41 Cybersquatters

In June 2011, Tory Burch received $146 million in damages after she sued a Chinese fashion label called 41 cybersquatters. The "label" was illegally selling knock-off Tory Burch sandals through different websites. There were <a href="http://www.styleite.com/media/tory-burch-counterfeit-case-146-million/" target="_blank">232 domain names</a> in total!

World Tricot vs. Chanel

In 2005, a small-time designer Carmen Colle, sued Chanel for $3.7 million claiming the big-name company rejected a proposed crocheted pattern from Colle's company, World Tricot, and then used it several months later! In the end, both parties were happy with the end of the trial: Colle received a settlement, but Chanel didn't have to pay as much because Colle had created a "smear campaign."

Diane von Furstenberg vs. Mercy

Diane von Furstenberg got in a little bit of trouble in 2008 when her 2009 spring jacket (on the right) looked very similar to Canadian company, Mercy's (on the left). Furstenberg was horrified when she discovered this faux pas and offered to compensate the Mercy designers.

Steve Madden vs. Balenciaga

In 2010, the high-end designer sued Madden for copying their "LEGO" heels, which have been seen on Beyonce. The case was settled quietly in court.

Alexander McQueen vs. Snooki

In March 2012, MTV Style pointed out that one bag in the reality TV star's new collection of handbags was a McQueen knock-off. NOT classy Snooki... (Courtesy photos)

Christian Louboutin vs. YSL

In 2011, the designer of the famous sexy, red-soled shoe Christian Louboutin <a href="http://www.huffingtonpost.com/2011/08/11/louboutin-red-soles-lawsuit_n_924110.html" target="_hplink">requested a U.S. judge to stop the sale of red-soled shoes designed by Yves Saint Laurent</a>. The judge denied the request saying, "Awarding one participant in the designer shoe market a monopoly on the color red would impermissibly hinder competition among other participants." (Courtesy photos)

Abercrombie & Fitch vs. American Eagle

In 2003, both major companies made a series of clothing emblazoned with the number "22." Hollister (affiliated with A&F) started using the number to mark the fictional year (1922) that the brand was initiated. American Eagle said that the company had used other numbers on their clothes before so they could not lay claim to the number. How ridiculous is this?

Solange Azagury-Partridge vs. Target

Target is set to release it's Kirna Zabete designer collaboration collection in September, but there was an accessory in Zabete's collection that looked similar to British designer Solange Azagury-Partridge's lip rings. Although there was no court case involving copyright claims, it is true that these two accessories look very similar to one another. (Courtesy photos)

Proenza Schouler vs. Target

In 2011, Target sold the 'Mossimo Messenger' bag in their stores which Jack McCollough and Lazaro Hernandez of <a href="http://www.huffingtonpost.com/2011/03/25/proenza-schouler-ps1-target_n_840717.html" target="_hplink">Proenza Schouler argued looked too similar to their PS1 bag</a> ($1,600 vs Target's $34.99). The designers were disappointed with Target, having previously partnered with the retailer, to which a spokesperson for Target responded: "It always has been and continues to be the policy of Target to respect the intellectual property rights of others." (Courtesy photos)

Madonna vs. Christian Louboutin

Madonna is lucky to not have a court case slapped on her claiming that one of the shoes in her new 'Truth or Dare' collection is a knock-off of Louboutin's studded stunners. (Courtesy photos)

RJ Williams vs. Madonna

This year, Madonna began her domination of the fashion world (ok, kind of) releasing the first product of her 'Truth or Dare' collection, the 'M' perfume. Unfortunately, <a href="http://www.huffingtonpost.com/2012/05/08/madonna-truth-or-dare-logo_n_1500539.html" target="_hplink">an Australian artist claimed that the singer plagiarized his signature 'M'</a> and sent her a letter, requesting the singer to stop using the symbol. (Getty photo)

Shoe Showdown as Louboutin Takes YSL to Court

Related Video
Want more? Be sure to check out HuffPost Style on Twitter, Facebook, Tumblr and Pinterest.