Krilogy Financial, Financial Firm, Covers 'Call Me Maybe' (VIDEO)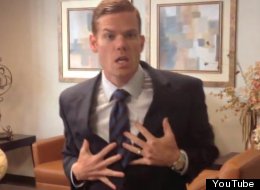 Who said suits don't know how to have a little bit of fun? Following videos from USA Swimming, Cookie Monster and even U.S. troops serving in Afghanistan, employees at St. Louis-based Krilogy Financial made their own "Call Me Maybe" parody (h/t Dealbreaker).
Their version of the Carly Rae Jepsen hit features dancing on the desk of the president of the firm, a weird set of movements involving a mop and other antics. Enjoy!