The shy, introverted, reluctantly famous Kim Kardashian tweeted out a photo of herself last night (we know, that never happens!) wearing a white, floor-length gown. "Late night fitting #pucci" read the caption, leading us to believe...
Well, who knows. She's not giving us much to go on. But the inevitable speculation will be all, "Wedding dress!!!!" thus cuing the Kimye Wedding Watch. Get psyched. Or scared. Whatever.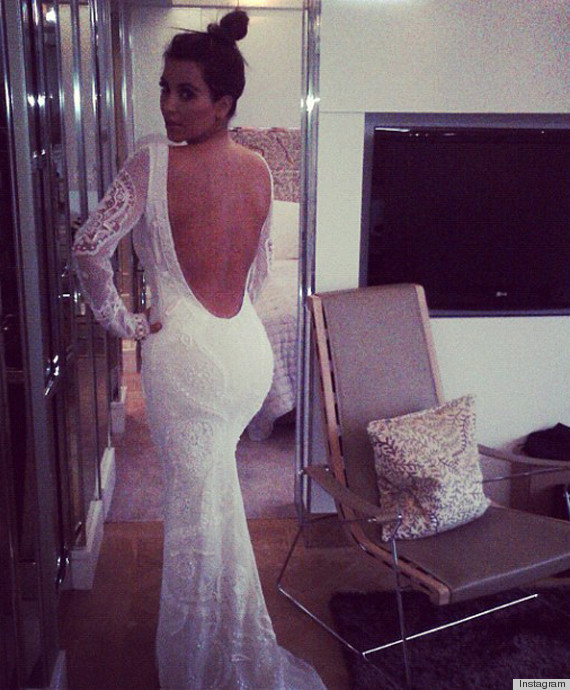 See Kim's wedded bliss from the first go-round with Kris Humphries:
Kim Kardashian & Kris Humphries
SUBSCRIBE AND FOLLOW
Get top stories and blog posts emailed to me each day. Newsletters may offer personalized content or advertisements.
Learn more