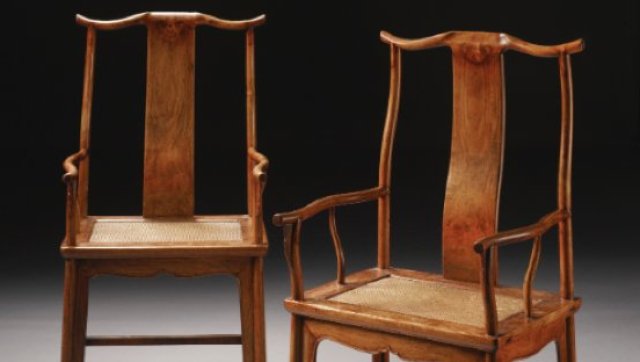 St. Matthias Anglican Church in Victoria, B.C. must have had their prayers answered when they stumbled upon an estimated $250,000 fortune right under their parish's roof.
The discovery, made by an antique-furniture buff who visited the church two years ago, may prove to help the church out of the financial troubles it has been facing when the chairs go on auction at Sotheby's in New York next month.
In a press release detailing the auction, Sotheby's describes the chairs as a pair of Huanghuali Yokeback Armchairs dating back to the 17th century and valued at $180,000 to $250,000. The chairs were given to the church some time ago and were frequently used by clergy and the congregation, Sotheby's says. Large yokeback armchairs such as these are a core element of the Classical Chinese household style.
St. Matthias's armchair miracle follows what the Sun calls "extreme financial hardship that followed the 2009 exodus of its longtime clerical team and about 95 per cent of its former congregation." According to the paper, the exodus occurred when the church expressed discontent over the Anglican Church of Canada's formal embrace of same-sex marriage blessings and subsequently joined a conservative offshoot called the Anglican Network in Canada.
Related on HuffPost:
Wacky Finds Worth Big Bucks
SUBSCRIBE AND FOLLOW
Get top stories and blog posts emailed to me each day. Newsletters may offer personalized content or advertisements.
Learn more