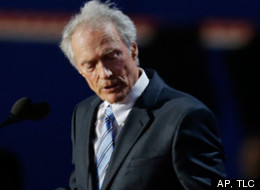 The critics were on the lookout again this week, sparing no dull film, uninspiring album or exploitive reality-TV show.
In the big screen universe, "For A Good Time Call" spawned an endless number of "not a good time" jokes. The phone sex female buddy movie was widely viewed as a disappointment, with one writer going so far as to describe a scene in the film as "desperate."
Other movies opening this week didn't fare much better. "The Possession" was deemed frightfully formulaic and a curious picture called "The Oogielove" is expected to be among the biggest box office bombs in history.
In music, Alanis Morissette's return received mixed reviews, including a particularly harsh take which we've included below. And on TV, TLC was eviscerated for "Here Comes Honey Boo Boo," a reality show about a troubling family and a young pageant contestant.
But the most brutal pop culture moment of the week was undoubtedly Clint Eastwood's unscripted speech at the Republican National Convention, in which the "Dirty Harry" actor spoke to an empty chair that he pretended was occupied by Barack Obama. Piers Morgan chimes in on that one in the gallery below.
Which reviews do you agree with? Which critiques missed the mark? Let us know in the comments.
The Post's Lou Lumenick was among the many to disparage "The Possession," a film which he called "the screen's first Jewish exorcist." More: The script, credited to Juliet Snowden and Stiles White, adheres so closely to formula that it's possible to predict not only which characters will end up dead, but in what order -- beginning with Em's unfortunate African-American schoolteacher.

Newsday's Rafer Guzman was one of the lucky critics who reviewed "The Oogieloves." The movie's reviews are so bad that some have wondered if it's the worst film of all time. Good news, parents! The MPAA rating for "The Oogieloves in the Big Balloon Adventure" is what you might call a hard G: always sweet, never scary and free of crude humor. The bad news, at least for you, is that it's nearly as insipid and mind-numbing as the television show that inspired it, "Teletubbies."

On paper, "For a Good Time Call..." seems like a fun romp. After all, it's about two unlikely friends who launch phone sex operation. The Los Angeles Times' Mark Olsen didn't find what he called a "meek, mild-mannered movie" all that engaging. The raunchiest moments are, not surprisingly, the phone sex calls, with cameo appearances on the other end of the line from the likes of Seth Rogen (Miller's husband), Ken Marino and Kevin Smith. Those scenes feel tacked on, thrown in like a cheap quick fix designed to bolster the humor in this purported comedy. A joke about Spanx as a rape deterrent feels especially desperate.

Alanis Morissette's much vaunted return to music didn't exactly get Sputnik Music's Joseph Viney going. His short take on Havoc and Bright Lights? "Worse than rain on your wedding day." Here's more: Towards the end of the track "Celebrity," Morissette appears to claim that she is "a tattooed, sexy, dancing monkey." The lyric is indicative of just what is wrong with Havoc and Bright Lights. The angry, scorned young woman of Jagged Little Pill has finally given way to a confused, insipid and self-obsessed harpy. "Celebrity," probably established as a wry aside at the nature of fame, is far more anonymous and plain than its intended targets.

The time has run out for "Honey Boo Boo." THR's Tim Goodman ripped into the series in a review that opens with this paragraph: "Among the many crimes against humanity that TLC, this country's most socially irresponsible channel, has inflicted upon viewers, perhaps 'Toddlers & Tiaras' is the worst. Well, until the breakout star of that show -- a precocious/annoying child named Alana but better known as 'Honey Boo Boo Child,' who is pageant-whored-out by her obese mother, June -- got her own series. It's appropriately titled 'Here Comes Honey Boo Boo.'" Because this is exploitation squared, "Honey Boo Boo Child." There's no doubt that a dollar makes TLC wanna holler. Once hilariously known as The Learning Channel, it has no equals when it comes to showing the underbelly of America. And the neat trick is that everyone who watches can't really call bullshit on the practice -- precisely because they're accomplices in the success of selling and promoting trash.

What can be said about Clint Eastwood's RNC speech that already hasn't? For that, let's turn to Piers Morgan, who ripped the speech in an interview with THR. Here's his take: It was one of the most extraordinary slow-moving, Hollywood meets politics trainwrecks I think I've ever watched. And I love Clint Eastwood, he's one of my all-time movie heroes. It was just so bizarre, and then we find out very quickly, five minutes was scripted and I think another eight minutes was unscripted. He was just sort of ad libbing with this weird empty chair, which obviously I suspect he got from what we did with Todd Akin two weeks ago, because why else would have thought of that? The whole thing just got increasingly surreal, and I thought, very awkward and by the end not only embarrassing but pretty damaging to Mitt Romney, because it's clear that it's going to take a lot of edge off his speech.