Queen Elizabeth II has met all sorts of cool celebrities. But today, on the 15th anniversary of Princess Diana's death, we've taken a closer look at Princess of Wales' most glamorous moments. One of our favorites? A rare time when royal celebrity and fashion celebrity collided.
Kate Moss and Princess Diana, as far as we know, didn't have much of a relationship (unlike another famous royal-model pairing, Sarah Ferguson and Naomi Campbell). But in 1997, the pair crossed paths at Christie's in New York. The royal was on hand to oversee the auction of 79 of her dresses, the sale of which would raise funds for the Royal Marsden Hospital Cancer Fund and the AIDS Crisis Trust. It was a buzzed-about event, drawing the likes of Nan Kempner and Barbara Walters.
Kate Moss also made an appearance, resulting in the fabulous photo opp below.
Take a look and remember Princess Diana for today's Fashion Flashback.
PHOTOS: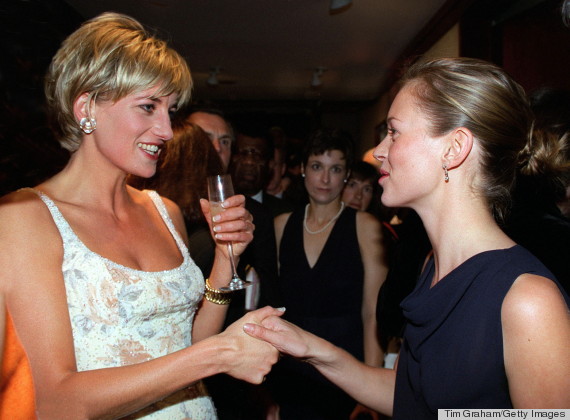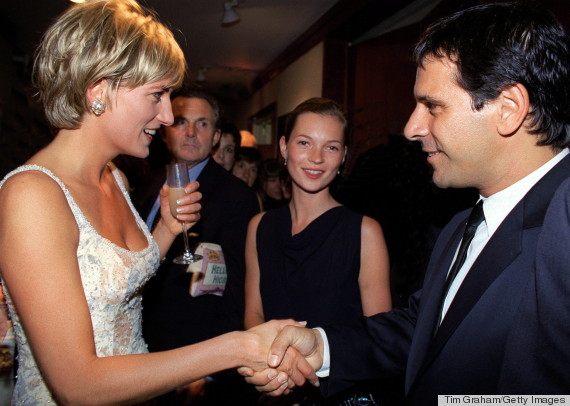 Take in Princess Diana's chic fashion:
Want more? Be sure to check out HuffPost Style on Twitter, Facebook, Tumblr and Pinterest.
YOU MAY LIKE
CONVERSATIONS
FOLLOW HUFFPOST