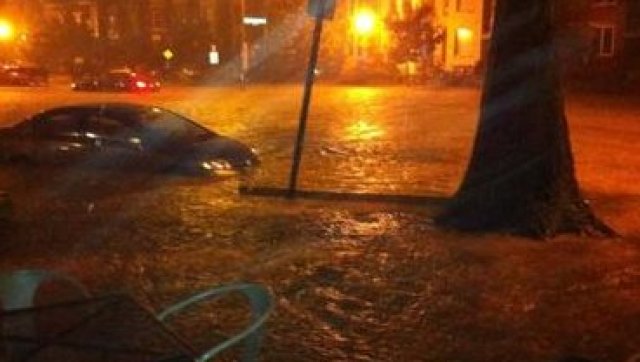 A flash flood in D.C. Sunday night brought massive flooding, submerging cars and possibly trapping people inside.

The D.C. Fire Department is responding to flooding at Rhode Island and Florida avenues NW at 1st and 2nd streets. Several cars are underwater and D.C. Fire says people may be trapped in their cars.
DC fire officials tell 9 News three occupied vehicles were trapped in the the high water. Occupants from two of the vehicles managed to free themselves. A man in the third vehicle needed help getting out his car.
This is a developing story...
SUBSCRIBE AND FOLLOW
Get top stories and blog posts emailed to me each day. Newsletters may offer personalized content or advertisements.
Learn more