The Brooklyn Academy of Music embarks on their 30th annual Next Wave Festival this week. Founded in 1983 as a response to the growing number of artists looking for spaces to soundboard their work, BAM's Next Wave festival has grown into an innovative and culturally relevant breeding ground for the national and international performing arts scene. Following 32 discreet works of visual art and artistic projects in dance, theater, opera, and music over the course of four months, the festival is truly one of a kind.
"In 1983 we could prove that there was a group of American artists who were contemporary, non-traditional creators and performers who were being denied the opportunity to do their large scale work in the US, and the Next Wave Festival was created to respond to that situation," executive producer Joseph Melillo told The Huffington Post in a phone interview.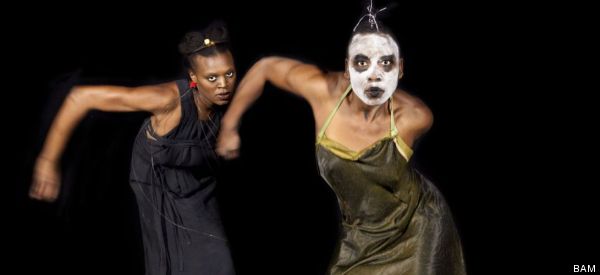 All the performances are attempting to rise to the challenge of invigorating an audience with short attention spans and busy lives, while working with increasingly shrinking budgets. On this 30th anniversary, let's celebrate the endurance of the performing arts on the culture at large.
We've put together a slideshow of ten noteworthy performances from this year's festival. Let us know what you'd like to see in the comments section below.
BAM's 'Next Wave' Festival
BAM's Next Wave Festival continues through January 19, 2013. Tickets and more information may be found here.
SUBSCRIBE TO & FOLLOW CULTURE SHIFT
Every Friday, HuffPost's Culture Shift newsletter helps you figure out which books you should read, art you should check out, movies you should watch and music should listen to. Learn more