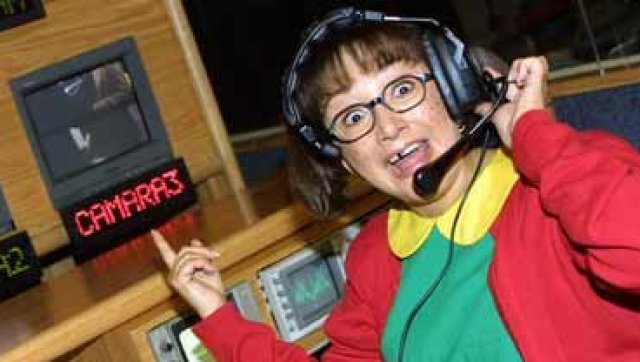 Ya Univision dio a conocer oficialmente los nueve famosos competidores que formarán la tercera temporada de "Mira quién baila" y se guardaron como el gran secreto de la noche del debut, a la enigmática décima estrella que bailará para una fundación. Sin embargo, y tal como te contamos hace unas cuantas semanas en HuffPost Voces esa personalidad es María Antonieta de las Nieves, más conocida como La Chilindrina.
Si bien fue una de las primeras en firmar contrato, ella fue la elegida para ser la estrella sorpresa por estrategia y porque al igual que Ojani Noa, quien finalmente fue sacado del show, su participación corrió peligro por un incidente policial que tuvo en un show. Sin embargo, una vez aclarado todo volvió a la normalidad.
Aunque para Univision es importante que no se revele su nombre, la información se ha filtrado ya en varios medios, después de nuestro anuncio. Una fuente que trabaja dentro de la producción nos aseguró que es muy difícil mantener en secreto a La Chilindrina ya que es muy activa y está tan emocionada que a ella misma se le escapa la información.
"La Chilindrina se ha vuelto la preferida de todos su compañeros, es muy dulce, muy divertida y extremadamente disciplinada. Siempre está a horario, toma sus clases a tiempo y le gusta que la corrijan para aprender", nos cuenta nuestra fuente quien también reconoce que por el momento el baile no es el fuerte de María Antonieta de las Nieves.
"Mira quién baila" comienza este domingo 9 de septiembre a las 8/7 PM Centro por la cadena Univision y en esta nueva temporada los famosos que mostrarán sí son capaces de mover bien sus caderas serán: Maripily Rivera, Alicia Machado, Bobby Pulido, Maxi Iglesias, Fernando Arau, Valentina, Argelia Atilano, Henry Santos, Samy y La Chilindrina.
SUBSCRIBE AND FOLLOW
Get top stories and blog posts emailed to me each day. Newsletters may offer personalized content or advertisements.
Learn more