Far be it from us to suggest it, but it's like Lady Gaga is trying to wind PETA up on purpose.
She stepped out in other controversial outfit bound to spark comment from the animal rights group, as she donned a fox fur scarf in Germany yesterday, as you do.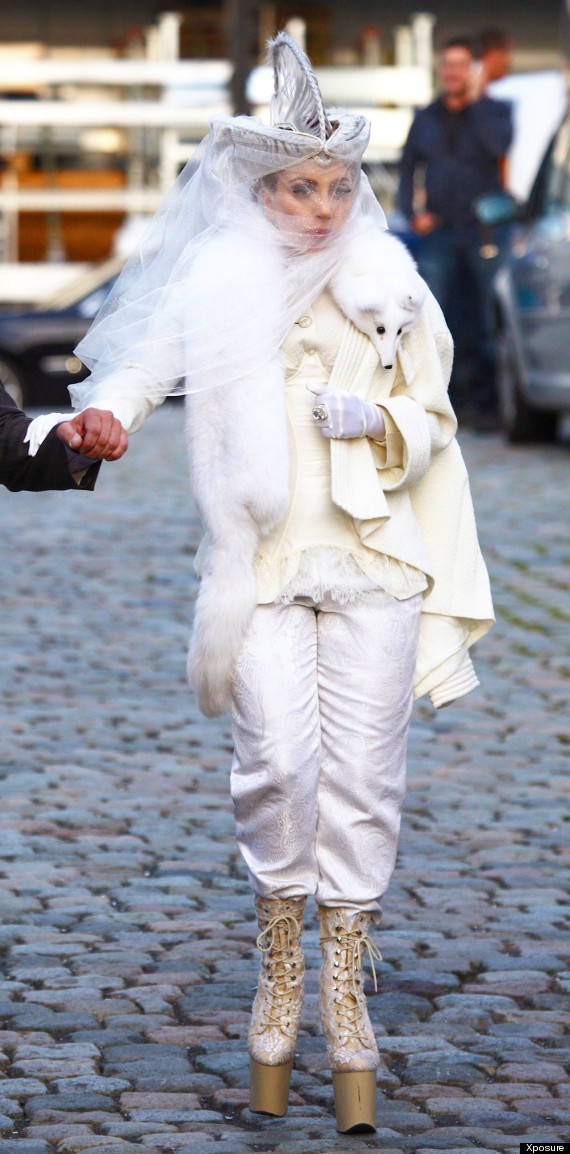 It's unclear if it is made of real or fake fur, but it did come complete with head. Real nice.
Earlier this week, PETA hit out at Gaga labelling her a "desperate freak" along with Rihanna over some of her recent fashion choices.
In a statement, they said: "She [Rihanna] and Lady GaGa seem so desperate to be freaks instead of recognised for their talents that you have to wonder if they realise that they are being laughed at."
Lady Gaga recently responded to PETA's attacks after she stepped out in a coat thought to be made of real fur, just shortly after they criticised her for wearing a wolf stole in a poster for Robert Rodriguez's new film, Machete Kills.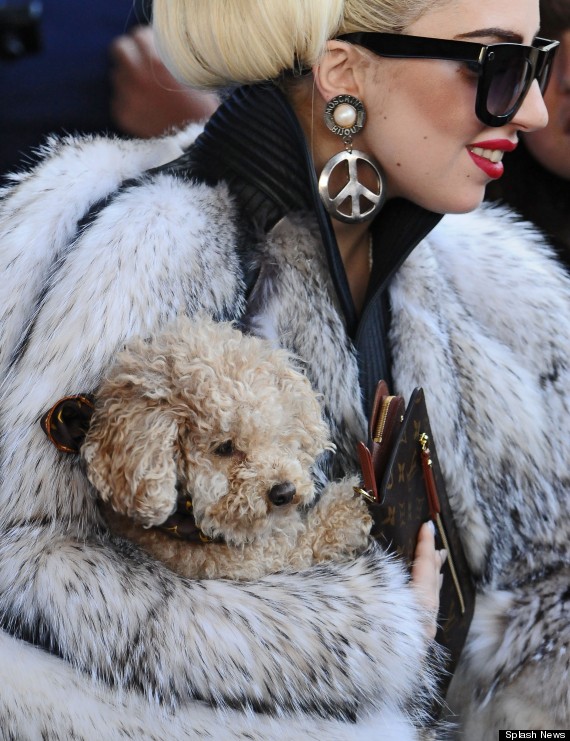 Lady Gaga wore this fur coat as she met fans in Bulgaria last month
However, she refused to reveal whether the fur coat was real or not, and said while she respected the group's views, she expected it to be reciprocated.
In other Gaga news, the singer has announced details of her upcoming album ARTPOP.
She has promised it will be a "multimedia experience" when it gets its release in 2013.
Writing on her official blog, she said: "I'm excited to tell you all that ARTPOP is going to be a multimedia experience that comes in different forms. The most major way to fully immerse yourself in ARTPOP is through the app."
She continued: "ARTPOP will be released as an iPad, iPhone, mobile and computer compatible application that is completely interactive with chats, films for every song, extra music, content, GaGa-inspired games, fashion updates, magazines, and more still in the works!"
We can't wait!
> ENTER OUR COMPETITION TO WIN A NOKIA LUMIA 610 WINDOWS PHONE
> IN PICS: GAGA'S CRAZIEST LOOKS