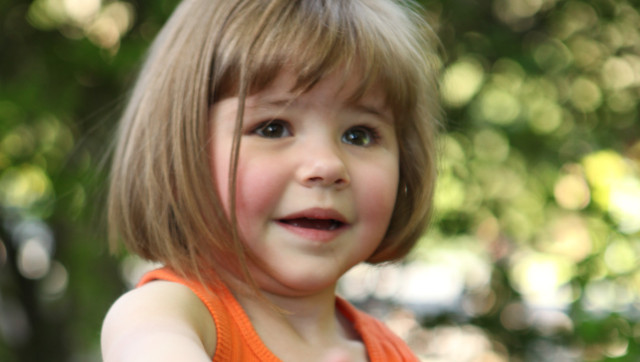 In September of 2009, one father received news no parent ever wants to hear: His 4-month-old daughter had cerebral palsy.
"After seeing the MRI, I knew that something was horribly wrong. Nearly the entire right hemisphere was missing," Jon wrote at the time. "We are, in short, devastated. I go from being happy to have a beautiful baby girl and being rendered a sobbing jangle of nerves. Not sure where to go from here and we're all feeling a little lost."
For the next two years, Jon would document the daily struggles, and triumphs, that come from living with a child with cerebral palsy. Through his blog and periodic updates on Reddit, Jon shared with the world Rya's adorable smile and her very first steps.
Jon's Reddit post garnered many positive comments, with one user calling the story "absolutely beautiful," and another writing, "I feel so incredibly proud and I don't even know these people, or that girl. This made my entire day."
Finley slowly learned to crawl by chasing a Thomas The Tank train. The 2-year-old amazed medics, who credited "extraordinary parenting" for the boy's progress.
"If I could say to other mums in my position, never take for granted what the doctors say," Robotham said. "Because anything can change and you will see the benefits of putting all your energy and efforts into it and when the doctors say 'no' you can still find a way. It shows what can be achieved."
Rya Girl With Cerebral Palsy Goes To School For First Time
SUBSCRIBE TO & FOLLOW PARENTS
HuffPost Parents offers a daily dose of personal stories, helpful advice and comedic takes on what it's like to raise kids today. Learn more