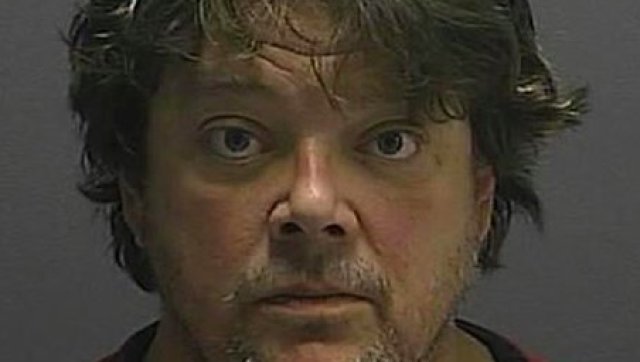 HCPD
"I had already gotten two tickets from these things," May tells WTOP in an exclusive interview.

"What I did then was very stupid. I had a slingshot in my van and I just lost it."
The D.C. area has experienced plenty of anti-speed camera vigilantism recently.
Virginia doesn't allow for the use of mobile speed cameras -- but D.C. and Maryland have massively expanded their programs in recent years.
"They're sitting ducks, that's the problem," John Townsend of AAA says. "The device themselves should not be hidden or obscured so that motorists can't see them. It revives the old dispute: are these devices to improve safety in the city, or are they to improve the revenue stream?"

No question the city's getting more per ticket. In the height of the budget crisis two years ago, the basic fine rose from $50 to now $125, more than double, while the rest of the fines all went up $50.

Suburbanites complain and statistics show they get most of the tickets.

"The vast majority of the people who get the tickets cannot vote for you or vote against you," Townsend says.
May now says he shouldn't have attacked the Ellicott City speed camera with marbles. He says that he should have attacked the speeding tickets in court.
"Use the legal system to your advantage. Go to court, even if it costs you a day of work," he told WTOP. "Make them work for their money, instead of just having this roadside ATM machine."
GALLERY: WEAPON OF CHOICE
FOLLOW HUFFPOST