Rihanna fue la reina anoche durante los MTV Video Music Awards 2012, no sólo triunfando como el Video del Año por "We Found Love", sino porque fue de las estrellas más comentadas por diversas razones, entre ellas su nuevo cabello corto y la actuación con la que abrió la ceremonia.
La cantante de Barbados eligió un nuevo remix de su canción "Cockiness" para empezar su actuación, antes de ponerse a cantar "We Found Love". Pero fue el momento "íntimo" que compartió con su compañero en el primer tema, A$AP Rocky, que levantó algunas cejas.
El rapero de New York cantó unos versos del tema, pero al terminar su participación, se le acercó a Rihanna, le besó el cuello... ¡y le dio tremendo pellizco en el trasero!
El incidente fue más morboso considerando que en el público estaban Drake y Chris Brown, con quienes se le ha relacionado. Inclusive, al final del show Rihanna fue a saludar a su ex Brown, como si nada, con todo y beso y abrazo incluido. FOTOS DE LOS MTV VIDEO MUSIC AWARDS 2012:
MTV Video Music Awards 2012 - el show
ASÍ ABRAZÓ A CHRIS BROWN: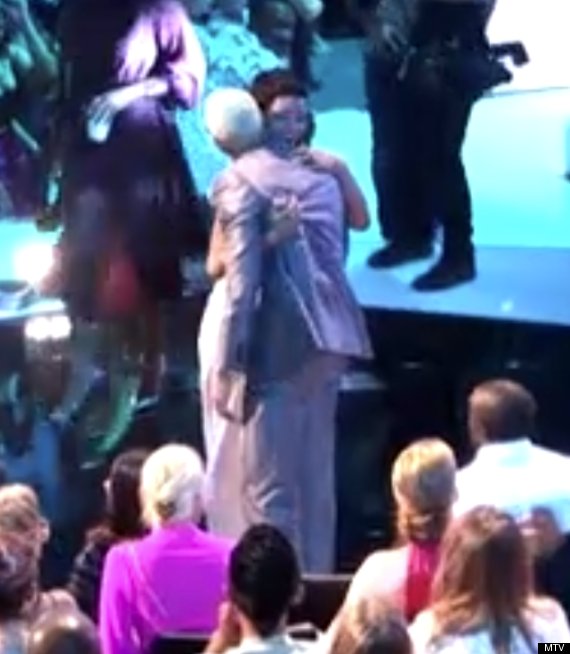 SUBSCRIBE AND FOLLOW
Get top stories and blog posts emailed to me each day. Newsletters may offer personalized content or advertisements.
Learn more