On September 1st, Handy International demolished their own world record with a 300 pound, three-foot-wide crab cake that served a whopping 584 sandwiches to the hungry crowd at the Maryland State Fair. The cake took nine hours to cook through and generated $3,127, which was donated to the Maryland 4H Foundation. In case you were wondering, this is what the world's largest crab cake looks like: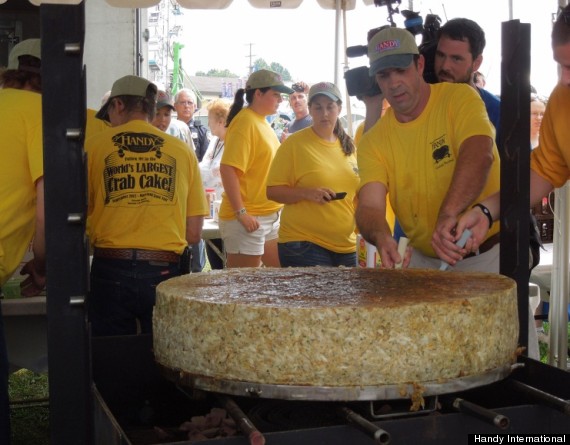 Hungry for more? Check out our slideshow of some of the world's biggest burgers below!
SUBSCRIBE AND FOLLOW
Get top stories and blog posts emailed to me each day. Newsletters may offer personalized content or advertisements.
Learn more