Nine of 10 Medicare patients die of chronic disease, and caring for them in their final six months of life absorbs one-third of all Medicare dollars. During that time, more than a third of chronically ill Medicare patients are treated by 10 or more doctors.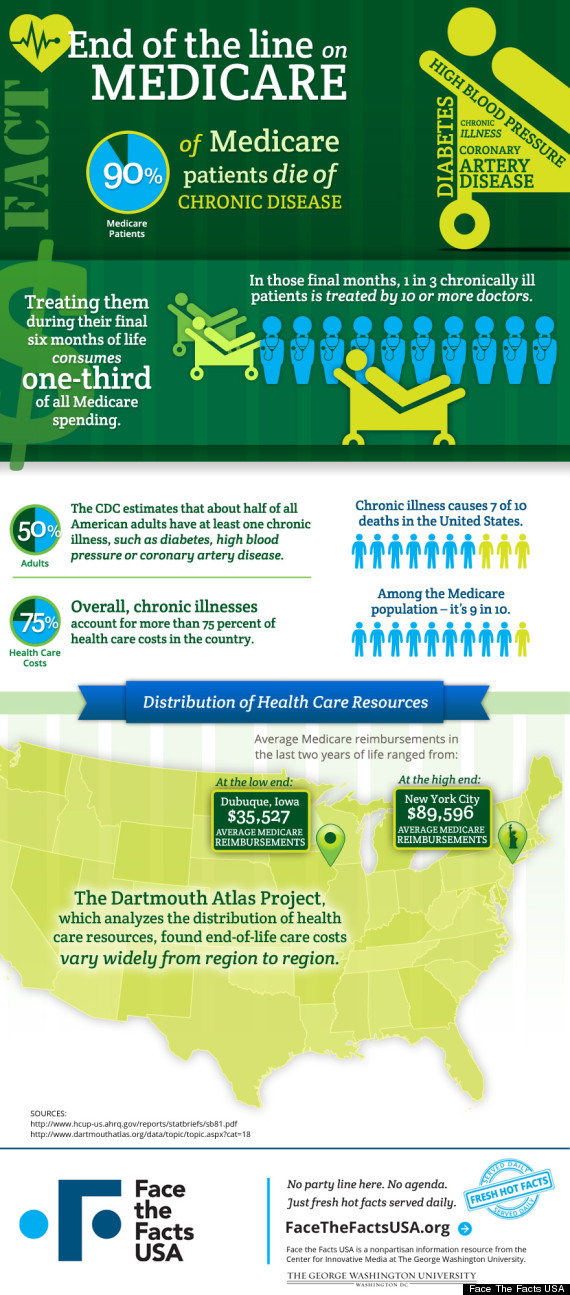 SUBSCRIBE AND FOLLOW
Get top stories and blog posts emailed to me each day. Newsletters may offer personalized content or advertisements.
Learn more