Parece que Rihanna tiene algo más que mostrarnos, además del nuevo corte de cabello con el que se presentó hace unos días a los MTV Video Music Awards. Y es que la cantante originaria de Barbados está estrenando un nuevo tatuaje, el mismo que presumió en su cuenta de Twitter, donde escribió lo siguiente...
"Diosa Isis - Mujer Completa - Modelo para las generaciones futuras - #GRANGRANDOLLY - siempre en mí y en mi corazón#1amor" fueron las palabras con las que Rihanna se refirió a esta gran imagen de la diosa egipcia Isis, que lleva ahora bajo sus pechos.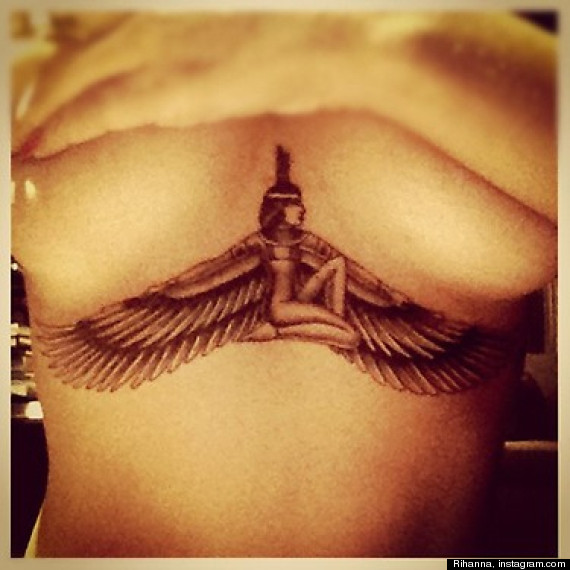 Un tatuaje que se suma a los otros muchos más que lleva por todo su cuerpo, se dice que son alrededor de 15, aunque sin duda éste es el más especial de todos, pues representa el gran amor que siente por su abuela Dolly, que falleció hace dos meses.
Los tatuajes de los famosos
SUBSCRIBE AND FOLLOW
Get top stories and blog posts emailed to me each day. Newsletters may offer personalized content or advertisements.
Learn more