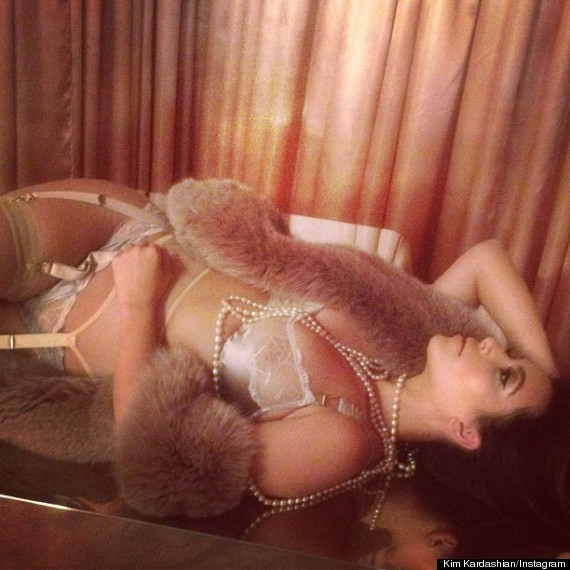 A estas alturas de nuestra vida, ¿qué demonios podría sorprendernos de la Kim Kardashian? Bueno, en realidad no quiero invocar los poderes ocultos del Universo o darle ninguna idea. Lo que sí es un hecho, es que el día que en verdad la veamos haciendo algo de provecho por la Humanidad, tal vez sea cuando los mayas decidan que ya llegó el fin del mundo.
Ahora, otra vez Kim Kardashian hace simple y sencillamente algo por lo que es famosa. Lo suyo. Claro: mostrar piel. Y para todos nosotros morbosos o sus millones de seguidores, ahora nos presume una foto sensual con un brasier transparente, donde hasta se le ve el pezón.
Recostada, mirando hacia el cielo, intentando verse seductora con este modelito de lencería y estola de piel, la famosa de 31 años escribió en su Twitter: "Dulces sueños". No, gracias. La verdad no quiero contagiarme de algo en mis sueños.
Kim Kardashian - videos candentes
SUBSCRIBE AND FOLLOW
Get top stories and blog posts emailed to me each day. Newsletters may offer personalized content or advertisements.
Learn more