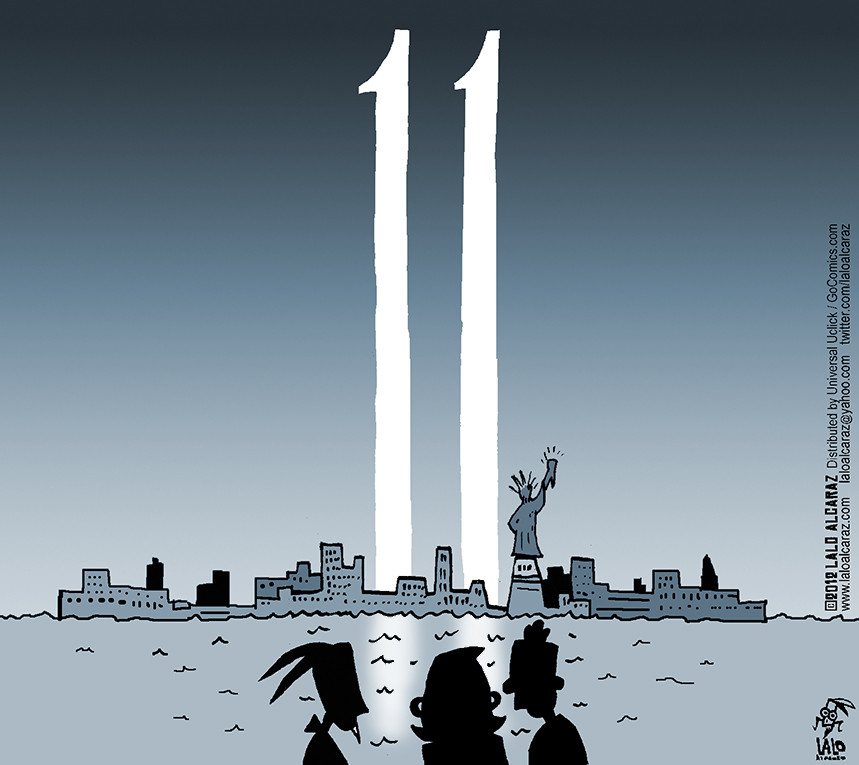 There's no way around it. Every year, as summer winds down and fall starts making itself known, we all feel it in the air, we all see it in our mind's eye. With his usual ability to cut out the noise and get down to the essence of what 'it' is, Lalo Alcaraz shares this poignant image of today's September 11 anniversary.
Scroll down to see more examples of Lalo Alcaraz's work.
The Political Satire Comedy Of Lalo Alcaraz
SUBSCRIBE AND FOLLOW
Get top stories and blog posts emailed to me each day. Newsletters may offer personalized content or advertisements.
Learn more