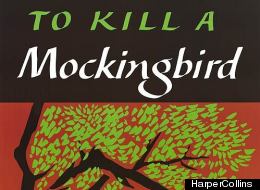 We believe a favorite book can say boatloads about a person's character. It can make them look hot, or even make them undateable, although the latter applies almost exclusively to the gems mentioned in PWxyz's Worst Book Ever series.
Of course, books can be enjoyed without an adherence to an author's philosophy. Sometimes beautiful language or intriguing plot are enough to win over a reader. Still, picking a favorite book is like picking a job or a pet or a partner.
So we decided to select a handful of generally well-liked novels and make sweeping and verifiable generalizations about their champions. We used Modern Library's 100 Best Novels List, as selected by readers rather than critics, as a guide.
Check out our entirely biased and facetious take on what your favorite book says about you, and tell us about your favorite book in the comments!:
What Your Favorite Book Says About You
You probably support Mitt Romney's running mate, Paul Ryan, who has said that Rand taught him "quite a bit" about politics. You may also dislike paying taxes even more than you dislike, say, shoddily-realized protagonists.

You probably enjoy reading books more than watching their cinematic counterparts, as the adaptation of this novel has often been hailed as one of the worst movies of all time. You may also greatly enjoy scientific implausibilities.

You probably pay attention to detail. When a friend tries to tell a simple story about their date or a day at work, you may ask them to delve into the intricacies of the involved party's heritage.

You probably attended high school, and while doing so you probably took one or many English classes.

You probably dislike Twitterspeak, preferring more longwinded, less impoverished mediums of communication, such as Facebook.

You probably enjoy relating whatever is on your mind at any given moment regardless of the thought's mundanity. Also, you may enjoy long walks.

You probably enjoy watching reality television shows, such as Big Brother, The Real World, Bachelor Pad, and other situations in which participants slowly resort to savage activity after having been removed from society.