Hannah Montana is so 2008. Glam Miley is soooo 2011. Meet Miley Cyrus 2012: the punky future Mrs. Liam Hemsworth.
Cyrus and her fiance Liam hit up Whole Foods -- which is probably the least punk place on Earth, right? -- decked out in Doc Martens, a black mini and some hefty gold chains, but the pièce de résistance had to be her cutout Sex Pistols tee. The 19-year-old took a few liberties cutting out the armholes of her top and ended up with quite a risky look (especially considering that she should have learned the dangers of these kind of tees from her past indiscretions).
Risky shirt aside, it seems like Miley's subversive look is here to stay for the foreseeable future at least. But do you think that this latest iteration will make it to her wedding day? Should we expect to see Miley walk down the aisle in a tattered, DIY wedding dress and combat boots?
Check out the photos of Miley Cyrus' punk grocery-shopping look and tell us if you think it's a keeper.
PHOTOS: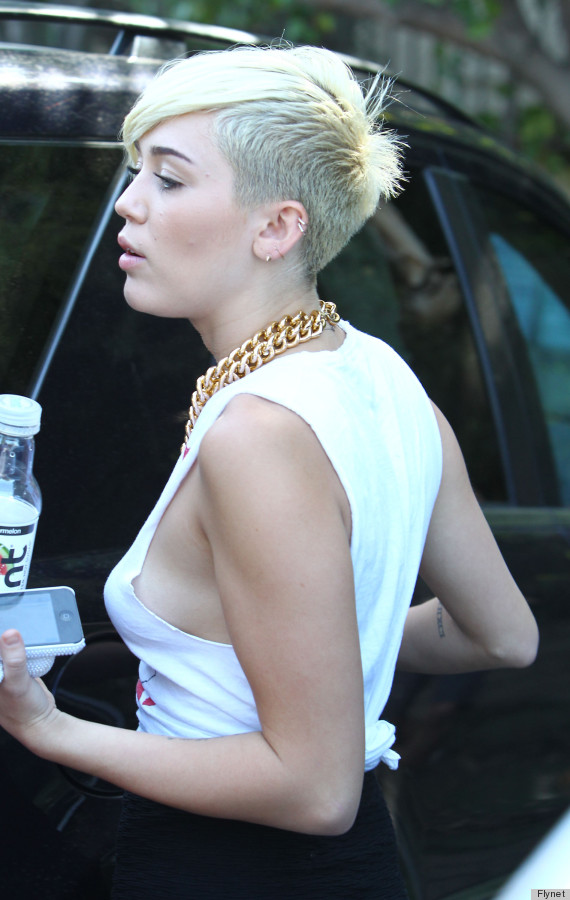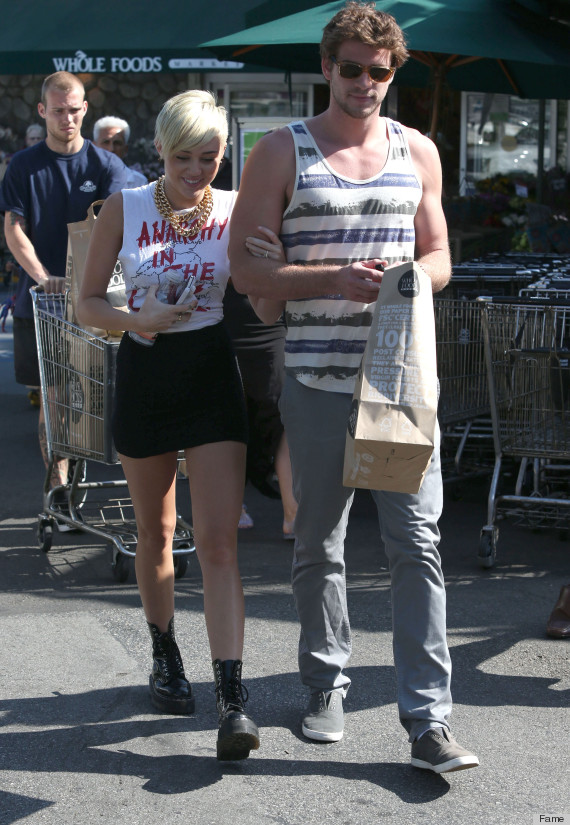 See more celebs with punk style!
Loading Slideshow
Kelis, 2006

Getty

Miley Cyrus, 2012

<a href="https://twitter.com/MileyCyrus/statuses/234827694230102016?tw_i=234827694230102016&tw_e=media&tw_p=tweetembed" target="_hplink">Twitter</a>

Selma Blair, 2007

Getty

Avril Lavigne, 2012

Rihanna, 2010

Getty

Agyness Deyn, 2010

Getty

Joe Strummer, 1983

Getty

Pink, 2006

Getty

A 1980s undercut

Melanie B, 2010

Getty

Kingston Rossdale, 2010

Getty

Tilda Swinton, 2012

Getty

Alice Dellal, 2012

Getty

Cassie Ventura, 2012

Getty

Robyn, 2012

Getty

Yasmin Le Bon, 2012

Dan Wooller/Rex/Rex USA

Ke$ha, 2012

Rihanna, 2013

Rihanna Tops Worst Hair Trend Of 21st Century

Rihanna is usually dressed to kill but with her street wear looks, she has been getting some slack. The latest flop has been being named as the worst celebrity hair do of the 21st century
Want more? Be sure to check out HuffPost Style on Twitter, Facebook, Tumblr and Pinterest.