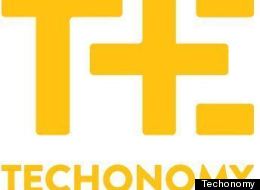 Techonomy Detroit, hosted by the Detroit Economic Club, is bringing together some of the nation's most notable innovators and entrepreneurs today at Wayne State University.
We're talking about how Detroit can seize the tech revolution, how technology and business intersect and how today's entrepreneurs can use innovation to disrupt the economic status quo.
Follow us today for highlights on what solutions Detroit can take from today's conference.
Emerson would be proud. Jobs guru Dick Bolles, who wrote the book, "What Color Is Your Parachute?," says a successful job hunt in the 21st century begins with self-inventory, and extends into self-training, too.
But the way we train employees needs to change, Bolles says. We need to give people the building-block skills in adult education and worker retraining so that they can go do many things with their new skills. He brings up the example of a European program that retrained construction workers to fix televisions. Obviously, once televisions change their technology, that expensive training becomes obsolete.
But the onus isn't just on workers. Bolles says employers need to recognize that training is an essential part of their management duties, and "not a ghetto called education." He says they also need to get "less fuzzy in their vocabulary." Maybe an employer says they're looking for a skilled worker, Bolles says, but they're really looking for someone who has mastered specific systems and has a certain number of experiences. You often can't figure that out from job descriptions.
"We can use the internet to create a lingua franca for the two of them so we can understand what they're talking about."
Props to Bolles for making the case that networking for its own sake is over -- no more collecting business cards like Topps baseball cards as a primary way to find a job.
Young people? Bolles wants you to get real. He says recent graduates who take an honest look at their skills have the best chance of matching themselves to a meaningful career.
His ultimate lesson? Be the "entrepreneur of your own job hunt." Go at it with all the effort you can muster.