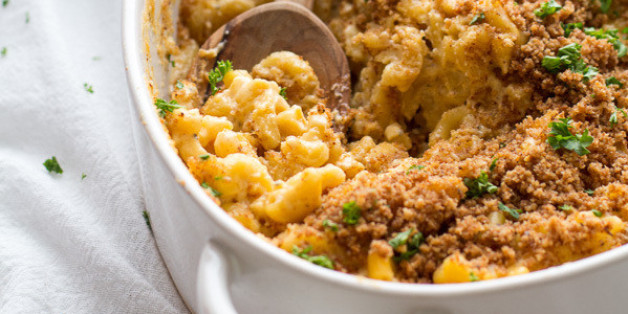 Macaroni and cheese is the only reason we're okay with the fact that the warm-weather months don't last forever. We're happy for the excuse to eat hot, melted cheese for lunch and dinner -- which mac and cheese makes possible, in so many wonderful different ways. While we will always have a soft spot in our heart for Kraft Mac and cheese, we also love the fact that there's more to this dish than powdered cheese.
Whether mac and cheese is plain, crumbled or lobstered, it's hard to get enough. Of course, you need to know how to make it rich and creamy, but once you've mastered that you can dig into these 35 recipes without one moment's hesitation. You've got all winter long to try each and every one of them.
Want to read more from HuffPost Taste? Follow us on Twitter, Facebook, Pinterest and Tumblr.