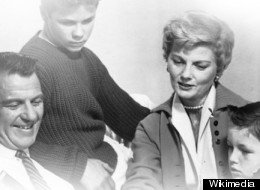 There is an implicit promise in America that as long as you work hard, you can raise a family and lead a comfortable life. But is the U.S. keeping this promise?
By many accounts, no. Wages have been growing far more slowly than worker productivity since the late 1970s, and the economic downturn has made it worse. The median U.S. household is 8 percent poorer than it was before the recession, largely because high unemployment has thrown people out of work and placed downward pressure on wages. Middle-class jobs are disappearing as low-wage jobs take their place. Income inequality also has grown. The average household in the wealthiest one percent now is 288 times richer than the median U.S. household.
What do you think? Is a middle-class lifestyle still possible to achieve?
Step


1
Pre-debate poll:
Tell us your opinion before the debate starts to set the starting line
The middle class is dying.
Agree - Thanks for voting! Please proceed to read the debate below
Please vote to proceed to the debate
Step


2
Who makes the better argument?
If you want to lead a middle-class lifestyle, you need to be rich.
The middle class is dying. Americans' incomes have been stagnant for decades as companies squeeze workers, the global economy becomes more competitive, and the government does little to help. The U.S. is being split into a collection of islands for the rich and a vast land mass for the poor. Just as in third-world countries, if you want to lead a comfortable life, you have to be rich.
A middle-class lifestyle requires making a lot of money. Traditionally, it's perceived that a typical middle-class family owns a home with two cars in the driveway. The family raises two kids that go to good schools. Saving for college and retirement isn't a luxury.
In today's America -- where we can barely afford to have kids -- this middle-class lifestyle has become out of reach for a growing number of Americans.
The median annual wage was roughly ,000 in 2010, and the median U.S. household made just ,000 last year. What's more, the median wage and income have been falling. If you want to afford a middle-class lifestyle, your household needs to make six figures, and that means being in the top 20 percent. That's upper-class.
The current economic climate and poorly crafted government policies are squeezing the middle class. Many formerly middle-class jobs have been outsourced to other countries or eliminated because of technological change. But the government also is letting the unemployment rate stay high, as it refuses to pursue a second stimulus. The government actually has laid off many middle-class workers, and it has not protected collective bargaining. As a result, many companies have laid off middle-class workers and downgraded other middle-class jobs to lower pay.
The middle class has been getting hollowed out for decades. Worker productivity has grown 11 times more quickly than median hourly compensation since 1979, and the rich have captured most of the gains. The top one percent seized 60 percent of all income gains between 1979 and 2007, while the bottom 90 percent was left with just 9 percent of total income growth. We are making more money for our employers than ever -- but as long as the unemployment rate stays so high, employers are likely to keep paying their workers as little as possible.
Moreover, Americans' chances of getting a good-paying job are falling. Most jobs lost during the recession paid middle-class wages, and most jobs created during the economic recovery pay little. There still are fewer high-wage jobs now than before the recession.
If you want to lead a middle-class lifestyle, you have to secure a high-paying job -- for instance, as a corporate executive, doctor, lawyer, engineer or investor -- and not let yourself get shoved into a low-paying job as a store clerk or waiter. This requires a good education, hard work, connections, luck, and possibly choosing money over job satisfaction. There isn't much room in between.
If you want to pursue your dream career in a lower-paying field, there is a high chance that you'll be poor for the rest of your life. The median annual pay for high school teachers is ,000; for journalists, it's ,000. You might be good at your job because you love what you're doing, but you probably won't get compensated well for it.
You'll also have to pay up if you want to make sure that your kids don't struggle for the rest of their lives. These days, since some skills are in high demand, a quality education usually is the difference between having a high-paying job or being unemployed or stuck in a low-paying job.
A good education is an excellent but expensive investment. Homes near high-achieving public schools cost an average 5,000 more than houses near bad public schools, and the average nonsectarian private school costs roughly ,000 per year. Meanwhile, college and grad school on average cost more than ,000 per year.
Today, you either gain admission into the land of the rich or have to settle for being broke for the rest of your life. There is not much room in between.
The American dream may be more out of reach, but it's not impossible to achieve.
The middle class is certainly shrinking -- the mean net worth of middle-class families dropped 28% from 2001 to 2010 and median income for a four-person household actually declined from ,000 to ,000 over that period. And the gap between rich and poor continues to grow, with almost 46.2 million Americans living in poverty and the upper class holding a larger share of net income. Social mobility -- that hallmark of the American experience -- seems more like a myth.
It does seem harder to afford the middle-class lifestyle -- to own a home and a car, pay for college for two kids and take a vacation once a year -- faced with declining income and net worth. But it's still possible -- especially if you live in certain parts of the country like the South and the West.
The salaries in New York City, San Francisco and Boston may be high but that advantage is more than outmatched by the exorbitant cost of living. Sitcoms tend to show twentysomething graphic designers living in massive lofts with a closet full of stylish duds but the reality is a lot more depressing. I still remember paying 0 a month in rent for a studio apartment in the early '90s on a ,000 salary (triple the rent and double the salary for today's kids). To survive, I snuck into museums and ate 50-cent packs of Ramen Pride noodles for breakfast, lunch and dinner.
These days, I know plenty of middle-aged couples with kids in the city who are living paycheck to paycheck to be able to afford rent, child-care expenses and muffins.
But there are plenty of states in the South and West that offer decent salaries and more affordable housing -- along with arts and dining attracting for culture snobs -- for those who have the time and savings to pick up stakes and move.
With a median household income in the mid ,000s, a median home price of 0,000, low unemployment and plenty of nightlife, Texas cities like San Antonio and Dallas attract plenty of young families. Tennessee, Indiana and Kentucky also offer decent salaries and cheap housing.
It still seems possible to achieve the American dream -- but many of those jobs require a good education, meaning that the middle-class life may still be possible for those who are already there but it seems increasingly off-limits to the working class.
Due in part to inadequate schools and the exorbitant cost of health care, the poor are increasingly relegated to staying poor. In this economy, Horatio Alger would have had to get a degree at a good college, get some help from his parents and lift himself up by his bootstraps to enter the middle class.
Step
3
POST DEBATE POLL
Did one of the arguments change your mind?
The middle class is dying.
VIEW DEBATE ROUND 1 RESULTS
Agree - Thanks for voting again! Here are the results:
moreless AgreeDisagreeUndecided
Bonnie KavoussiMarcus BaramNeither argumenthas changed the most minds