Sears often offers a multitude of deals for customers, but free snakes with the purchase of a dishwasher is definitely a novel idea.
"Luckily, my boyfriend saw it first," Hasson, who resides in California, told Business Insider. "I was on the phone with the Sears at the time because they forgot to deliver the panels and handles with the dishwasher. I refused to go near it."
She ordered the dishwasher, a double drawer Kenmore Elite, from SearsOutlet.com. It was shipped from Tampa, Fla.
Although Sears has apologized to Hasson and picked up the dishwasher along with the snake, "they're confused about how to get me a replacement delivered and installed," she told Business Insider.
But sometimes mix-ups happen.
Earlier this year, Seth Horvitz from Washington, D.C., ordered a flat-panel television and got a high-powered assault rifle instead, WTTG-FOX 5 reported at the time. He ordered the television from a third-party seller on Amazon.com. When he saw he had received a semi-automatic SIG716 rifle, he called the police.
"[The police] were a little confused at first, they've never seen anything quite like it," Horvitz told Fox 5.
PHOTO: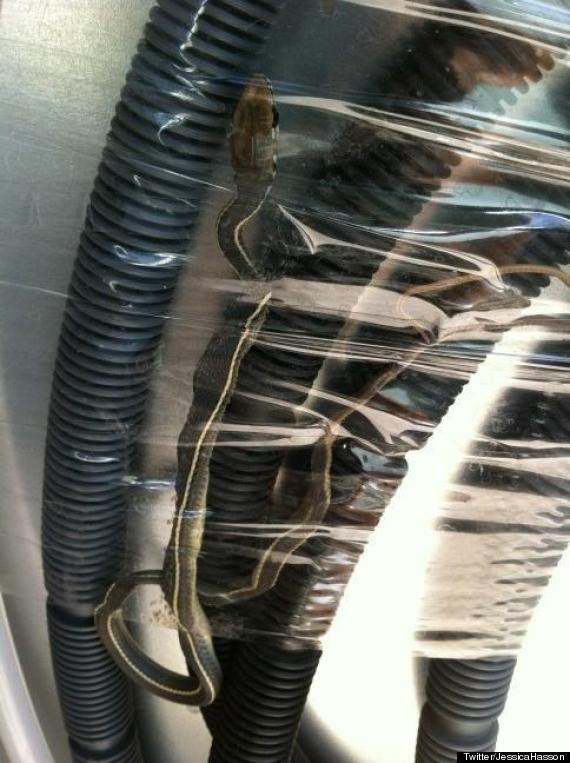 CEOs Who Look Like Villains
SUBSCRIBE TO & FOLLOW THE MORNING EMAIL
The Morning Email helps you start your workday with everything you need to know: breaking news, entertainment and a dash of fun. Learn more