Kate and Will looked fab in their decorative necklaces, especially the duchess, who wore a simple navy frock and kept her hair loose as the couple were treated to a ceremonial canoe ride, watched dancers and greeted local children. Earlier, in the day, Catherine slipped into a yellow Jaeger dress for another visit in Honiara.
But... hold up. Will. Is that a ...PINK SHIRT? Pardon us while we swoon.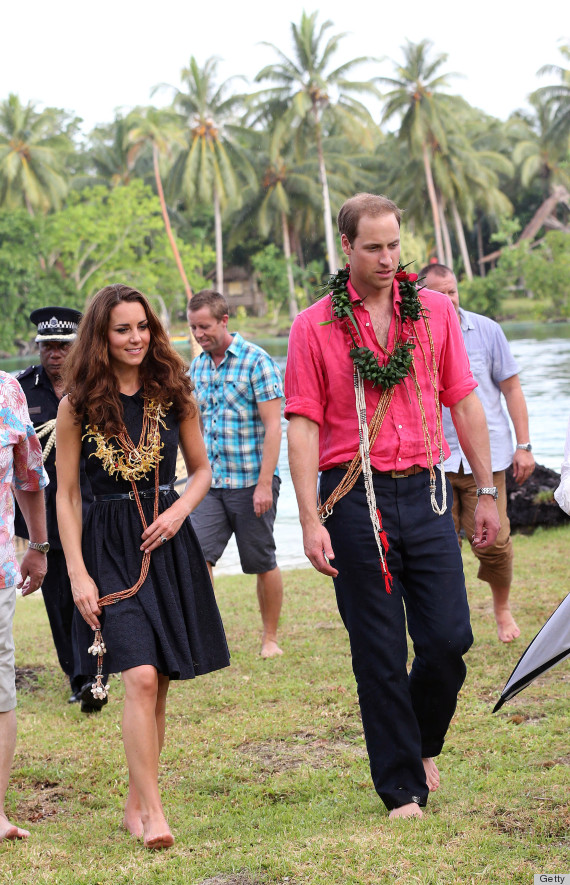 Royal tour of the Far East and South Pacific - Day Seven
SUBSCRIBE AND FOLLOW
Get top stories and blog posts emailed to me each day. Newsletters may offer personalized content or advertisements.
Learn more