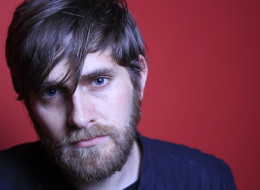 The stress and strains of our always-connected lives can sometimes take us off course. GPS For The Soul can help you find your way back to balance.
GPS Guides are our way of showing you what works for others in the hopes that you can find out what works for yourself. Whether it's photos that relax you or make you smile, songs that bring you back to your heart, quotes or poems that bring you balance or meditative exercises that help you de-stress, we all have tricks that we use when we get bent out of shape. We encourage you to look at the GPS Guide below, visit our other GPS Guides here, and share with us your own personal tips for finding peace, balance and harmony.
Musician Josh Doyle shares his GPS Guide: below are his personal tips for unplugging and recharging.
A tool I use to chill out would be my iPhone, playing a sports game like FIFA 2012 or something more violent like gears and guts. Gears and guts is a game where you get your car kitted out with various sharp things and run over zombies. That relaxes me, eases tension, every splattered zombie is a weight off my mind.

Alexi Murdoch's "Time Without Consequences" album on a long solo drive relaxes me, preferably driving around scenery I've not seen for a while. I do like imagining being in a tropical location laying looking at the turquoise sea and golden sand, that kind of thing helps (if I'm not too lazy to imagine).

I'm not really into breathing exercises -- except I take deep, slow breaths if I get in a very stressful situation. I do pray and meditate -- that brings me peace.

That's a big question for me since what I do as a songwriter is all about getting sparks of inspiration to create pieces of music. I suppose big picture things that inspire me are when people make their goals in life, and when people help others to reach their potential.

As well as the other things I've mentioned, naps are important, I think. They say 20-minute cat naps are like hitting your body's reset button, and I actually find myself waking up more revitalized when I have crashed during the daytime. I find it's more helpful for me to de-stress, unplug and recharge in little increments throughout the day. Give me a nap, a relaxing drive, a good meal and movie and I'm at optimum levels of rest.
Josh's new album will be released this October.
For more GPS Guides, click here.