Republican presidential candidate Mitt Romney might need a good laugh after the week he's had, but there's also a chance he's so out of touch that he might not get the humor behind "Texts From Mitt Romney." In fact, that's the root of the joke.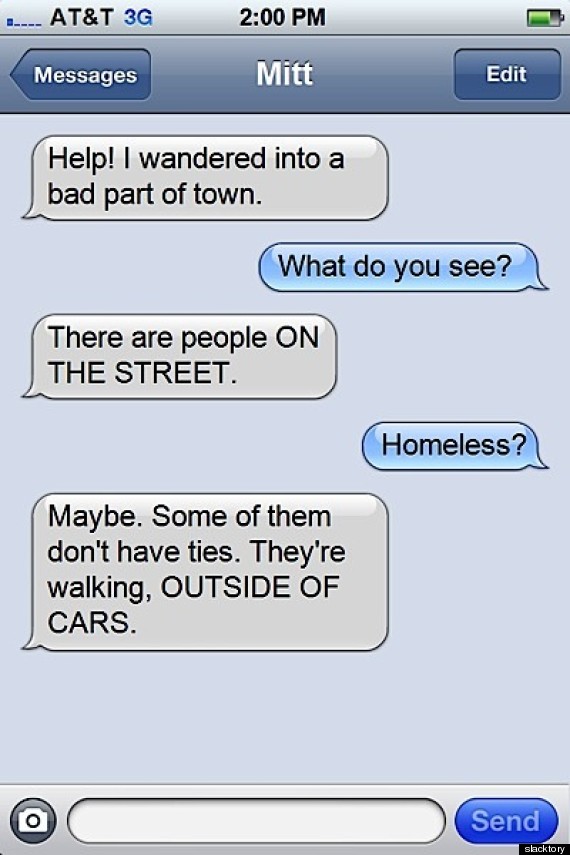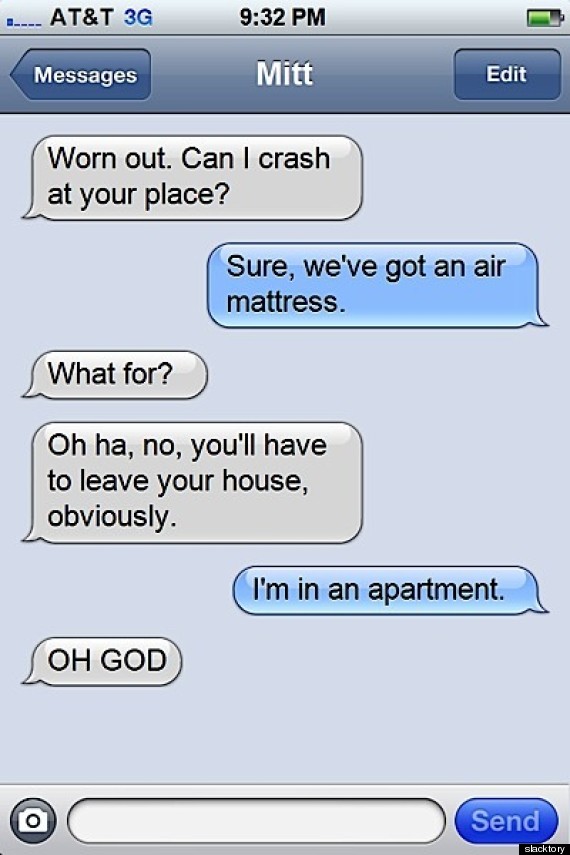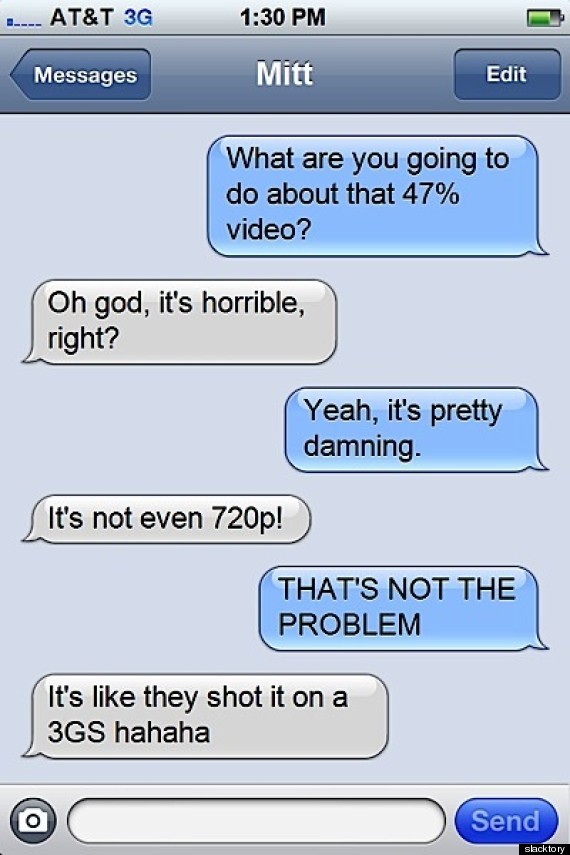 Also on HuffPost:
11 Bad Habits We Picked Up From Our iPhones
SUBSCRIBE AND FOLLOW
Get top stories and blog posts emailed to me each day. Newsletters may offer personalized content or advertisements.
Learn more