Colorado Rockies Take Aurora First Responders To Ball Game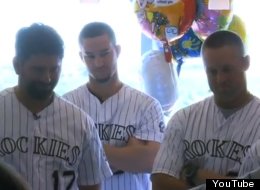 DENVER - The Colorado Rockies game on Friday night had more to do with heroes then it did winning.
The team invited doctors and nurses who responded to the Aurora shooting to the game. The crew of more than 20 was able to enjoy the game from the owner's suite.