What Sides shows is that gaffes don't matter individually or immediately. And of course they don't, because few people pay attention to the news the way we (journalists, commentators, bloggers and people who read Salon) do: almost obsessively. The Romney tape just came out on Monday, and the campaign has a couple days still to furiously spin in order to make sure that the end result is a wash for Romney. But it takes a bit of time for this stuff to trickle down to people who consume political news like normal people, in a limited and incidental fashion ... The comments will be repeated in ads in October and November (political science is also sorta iffy on whether or not ads matter, but still), and probably continue coming up every time Romney says or does anything for the next month. If he suddenly starts beating Obama nationally or in Ohio or Virginia, we can say this gaffe didn't matter, but if he continues trailing, his treatise on moochers will be part of the reason he can't bridge the gap.
Mitt Romney's campaign produced a 10-minute documentary film about the candidate that forced even liberal Democrats, when it was shown at the Republican National Convention, to admit that it was a moving portrayal of Romney's life and values.

The problem is not very many people have seen the video, and the Romney campaign appears to have made little effort to change that. Romney revealed to donors in Atlanta on Wednesday that he himself had not seen the entire thing until it was shown before his remarks at a fundraiser.
4. Romney goes into the debates with expectations utterly in the basement. He exceeds them. How? By preparing hard and landing some good one-liners. (He has shown he is capable of doing this occasionally.)

5. As the nation looks on, Obama gets irritated, as he often does, by the very fact of having to spend time on the stage with Romney. This is exacerbated by the fact that Romney seems actually to be doing pretty well. Obama says something stupid. (He has shown he is capable of doing this occasionally.)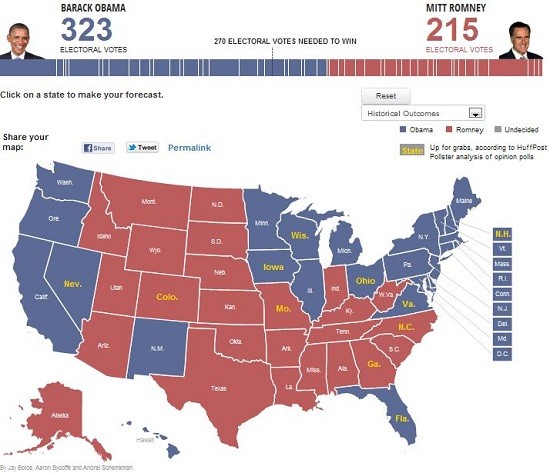 FOLLOW HUFFPOST