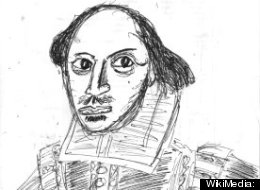 Have you ever wondered where to enroll, so your dreams of making it as a big author come to be? Take a page from these novelists' books, and consider where to take your potential readers before worrying too much about where you take your classes.
Famous Authors And Their Alma Maters
Alice Walker, author of The Color Purple, among many other books, went to Spelman College and Sarah Lawrence College. In 1961, Alice Walker enrolled at the historically black women's college Spelman College in Atlanta, Georgia. There she became active in civil rights issues. After two years, she transferred to Sarah Lawrence College. Her move was partially due to her outrage over the loss of her professor Howard Zinn, who was fired for supporting desegregation protests. At Sarah Lawrence, Walker was mentored by her poetry professor Muriel Rukeyser, who helped Walker publish her first book, a collection of poems called Once. 

Michael Chabon, author of Wonder Boys, among many other books University of Pittsburgh Michael Chabon is a Pulitzer Prize-winning author whose debut novel, The Mysteries of Pittsburgh, is set in the city where Chabon attended college--first at Carnegie Mellon University, and then at University of Pittsburgh. After receiving his undergraduate degree in English literature in 1984, Chabon pursued an MFA in creative writing from the University of California at Irvine. His master's thesis attracted the attention of professor Donald Heiney, an award-winning author himself, who sent the manuscript to his agent without telling Chabon beforehand. The book, The Mysteries of Pittsburgh, set off a bidding war among publishers and earned Chabon a large advance and bestselling success at the age of twenty-four. 

Octavia E. Butler, author of Wild Seed, among many other science-fiction titles, went to Pasadena City College. The beloved African American science fiction author Octavia Butler was dyslexic, but she beat the odds and attended several different schools in California. Butler earned an associates degree from Pasadena City College and enrolled in writing classes at California State University, Los Angeles and then the University of California, Los Angeles. She found success with novels such as Wild Seed and Bloodchild, and became the only science fiction writer to win a MacArthur "genius grant." 

Malcolm Gladwell, author of Outliers, among other books Trinity College in the University of Toronto Gladwell may be an outlier among authors, as he has written four New York Times bestselling books, but it doesn't seem that he applied his own 10,000-hour rule to the mastery of his studies in college. In a 2008 article in Time magazine, Gladwell confessed to Lev Grossman: "College was not an . . . intellectually fruitful time for me." Grossman noted that Gladwell said this "with the air of a man euphemizing strenuously." Gladwell graduated with a history degree in 1984.

Gillian Flynn, author of Gone Girl went to Northwestern University. Gillian Flynn enrolled as a graduate student in Northwestern's esteemed Medill School of Journalism in 1997, where she learned that she was "too wimpy" to handle the gory job of a crime reporter. She now trains her focus on writing about imaginary murders, and her psychological thriller Gone Girl is currently at the top of the New York Times hardcover fiction bestseller list. Not so wimpy after all.

James Salter, author of A Sport and a Pastime, among other books attended the United States Military Academy at West Point In 1942, James Salter followed in the footsteps of his father and entered West Point, where he graduated as a pilot in 1945. He served in World War II, then attended Georgetown University, earning his master of arts degree in English. After graduation, he returned to the Air Force, but after twelve years of service, he decided to leave the military and instead focus on writing. Salter's 1998 memoir Burning the Days details his experience at West Point.

Rebecca Skloot, author of The Immortal Life of Henrietta Lacks went to Colorado State University. Rebecca Skloot had a checkered career in school; she was kicked out of pre-school and failed most of her first-year classes in high school. While taking a biology class at Portland Community College, she learned for the first time about "HeLa" cells, the topic that she'd later spend a decade researching for her first book. After transferring to at Colorado State University ('97) to major in veterinary science, Skloot took a creative writing course and realized her calling was science writing. And the rest is . . . footnotes. Skloot's debut became a bestseller, topping recommended book lists across the country.

Gloria Steinem, author of Outrageous Acts and Everyday Rebellions, among other books Smith College Gloria Steinem, the face of contemporary feminism, graduated from Smith College with a degree in government in 1956. During her undergraduate years, Steinem felt the campus was very conservative; she later said that the prevailing sentiment at the women's college was that they should be educated primarily so that their children would be raised by educated mothers. Today, however, Smith is largely synonymous with feminism and student activism, and Steinem sits on its board. Steinem went on to a career in journalism and a prominent role in American social and political activism. She is also the author of numerous bestselling books.

Jessica Knoll, author of Fifty-One Shades of Blonde Hobart and William Smith Colleges Jessica Knoll studied creative writing at Hobart and William Smith Colleges, where her work on one assignment in particular informed her later career at Cosmopolitan. Using an astronomical phenomenon--black stars, which appear dark even though they emit bright light--as a metaphor, Knoll portrayed a tumultuous on-again, off-again relationship with an ex-boyfriend. Knoll now writes about love, sex, and relationships for Cosmopolitan and most recently authored the new novella Cosmo's Fifty-One Shades of Blonde, which is on sale now.

Jonathan Franzen, author of Freedom, among many other books Swarthmore College National Book Award-winning author Jonathan Franzen attended Swarthmore College from 1978 to 1981; he was editor of the campus literary magazine and majored in German. Veiled references to his alma mater appear in his blockbuster novels The Corrections and Freedom. In one chapter in Freedom, for instance, main character Patty Berglund visits her daughter during Parents' Weekend at a prestigious Philadelphia-area liberal arts college and sees a stone engraved with the phrase "use well thy freedom"--a stone that exists on Swarthmore's campus. Photo courtesy of Swarthmore College.

Kathryn Stockett, author of The Help University of Alabama Kathryn Stockett graduated from the University of Alabama with a degree in English and creative writing. She was a member of the Phi Mu sorority. (Interestingly enough, The Help's heroine Miss Skeeter was a Chi Omega and an English major at the University of Mississippi).

Jonathan Carroll, author of The Land of Laughs and several other novels Rutgers University and the University of Virginia The popular author Jonathan Carroll completed his undergraduate degree at Rutgers University in 1971 and then went on to earn his master's degree at the University of Virginia. After graduation, he left for Vienna to teach full-time.
Slideshow provided by Open Road Media, a New York City-based ebook publisher that recently released the 'Chicken Soup for the College Soul' e-book. For more authors' alma maters, check out College Express.