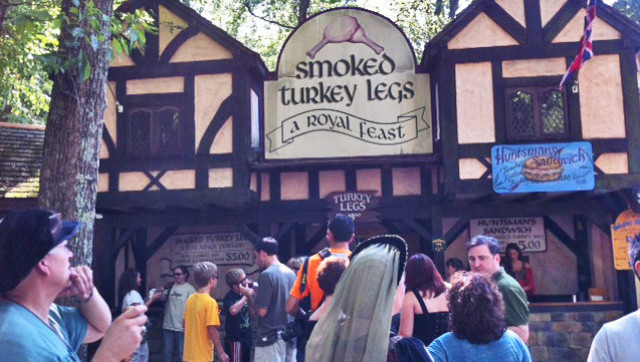 REVEL GROVE, Md. -- Step back in time to a 16th century English Tudor village, where maidens in low-cut dresses eat gigantic turkey legs, men wearing kilts eat cheesecake on a stick, and everyone uses banks of blue plastic privies while waiting for the catapult demonstration to begin.
M'lords and ladies, the food may be a-historical but it is delicious, and is still available for a few more weeks.
Here's a slideshow to whet your appetite:
Maryland Renaissance Festival
SUBSCRIBE AND FOLLOW
Get top stories and blog posts emailed to me each day. Newsletters may offer personalized content or advertisements.
Learn more