A HuffPost editor discovered this gem of a restaurant while traveling in Bhutan. Needless to say, he decided to eat elsewhere: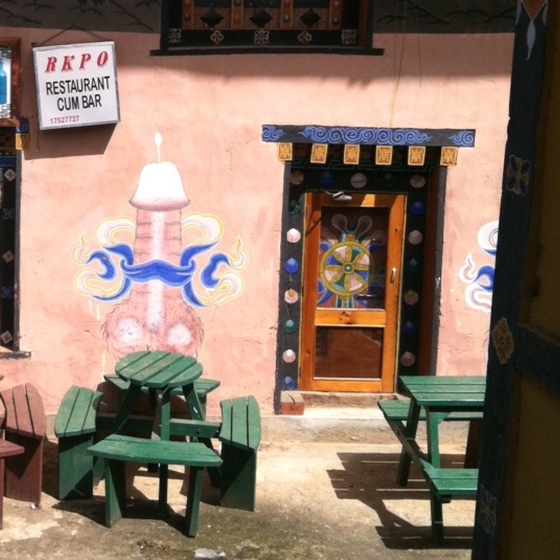 We should point out that despite the seemingly comical confluence of language and imagery here, there is actually a strong tradition of phallus paintings in Bhutan, in which symbols of an erect penis drives away the evil eye and malicious gossip. And as a commenter points out, the word "cum" here most likely means "with" in this context. So there's that.
SUBSCRIBE AND FOLLOW
Get top stories and blog posts emailed to me each day. Newsletters may offer personalized content or advertisements.
Learn more