Mike Duggan Files Exploratory Committee Paperwork For Detroit Mayor's Race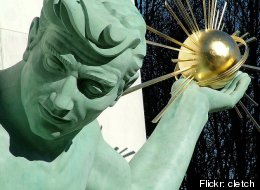 Detroit — Mike Duggan filed papers Wednesday morning to create an exploratory committee to run for mayor, taking the first official step to raise and spend money to build a campaign, his campaign confirmed.
Duggan, the former one-term Wayne County prosecutor and current CEO of the Detroit Medical Center, filed papers to the City Clerk's office at 8 a.m. Wednesday, weeks earlier than his campaign had expected. The decision was made Tuesday night to create it earlier rather than waiting 30 days.
Flickr Photo by cletch