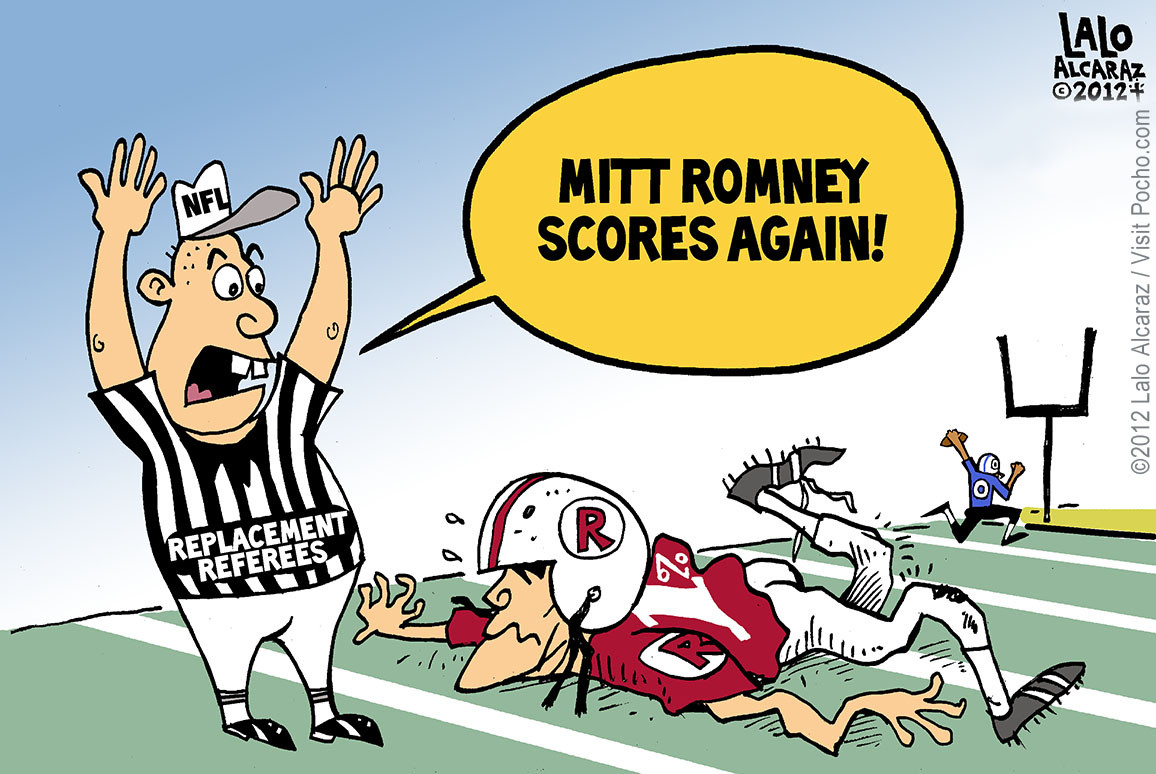 You know you're smack dab in the depths of an presidential election when every (and any) single issue or event is dragged kicking and screaming into the political realm. This time? The NFL replacement referees' debacle which has become the latest political football (pun intended) for the campaigns to bandy about, allegorize, metaphorize and flat out bastardize. Oh well, only 6 more weeks to go.
Scroll down to see more examples of Lalo Alcaraz's work.
The Political Satire Comedy Of Lalo Alcaraz
SUBSCRIBE AND FOLLOW
Get top stories and blog posts emailed to me each day. Newsletters may offer personalized content or advertisements.
Learn more