When it comes to classic desserts, you really can't argue with cheesecake. It's creamy, sweet, rich, and, perhaps best of all, can come in a variety of flavors -- the Cheesecake Factory alone can serve as a testament to this.
Now, whether you prefer a traditional flavor or something a little bit more creative, you'll have a cheesecake recipe to make at home. Don't be daunted to make it at home -- despite how complex the flavors are, it's totally possible to master this dessert in your own kitchen. Once you do, we guarantee your guests will be impressed (and you will, too).
We've compiled 29 of our favorites, with three of the best highlighted below. Make sure to scroll down for the full slideshow of recipes!
New York Cheesecake Recipe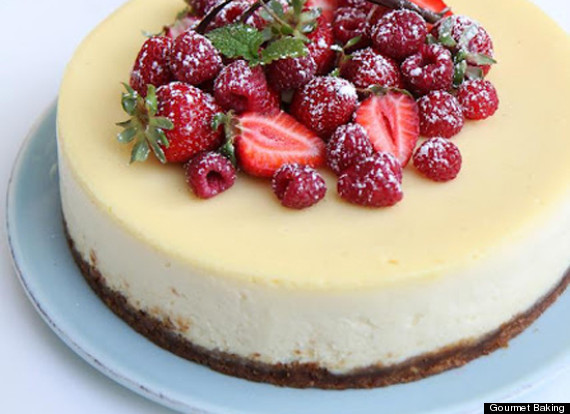 Get the New York Cheesecake Recipe by Gourmet Baking
This classic flavor is the perfect recipe to ease into cheesecake making.
Peanut Butter Cheesecake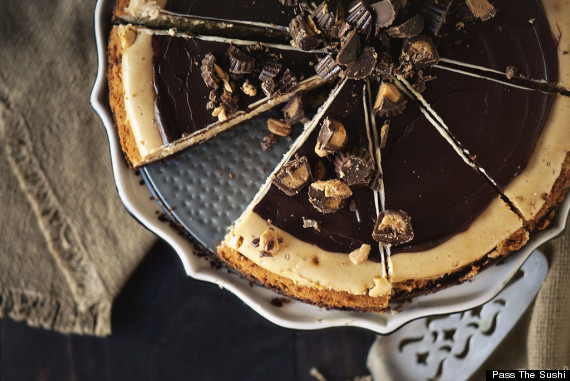 Get the Peanut Butter Cheesecake Recipe by Pass the Sushi
Chocolate and peanut butter (one of the best dessert combinations, might we add) put a modern twist on this dessert.
Blueberry Cheesecake Recipe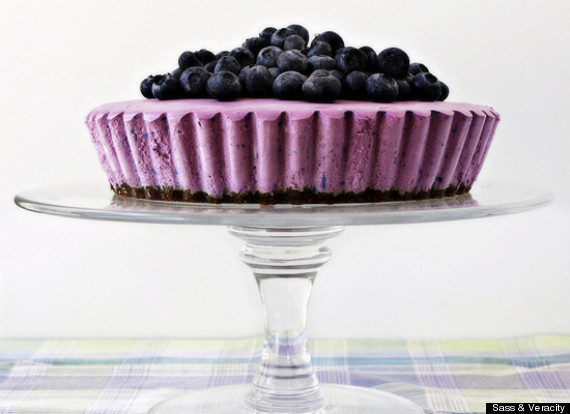 Get the Blueberry Cheesecake recipe by Sass & Veracity
Some of our favorite cheesecakes are focused on fruit -- like this incredible blueberry one.
Want more? Check out all 29 in the slideshow below.
Want to read more from HuffPost Taste? Follow us on Twitter, Facebook, Pinterest and Tumblr.
Loading Slideshow
White Chocolate Raspberry Cheesecake

<strong>Get the <a href="http://cookingclassy.blogspot.com/2011/11/white-chocolate-raspberry-cheesecake.html">White Chocolate Raspberry Cheesecake recipe</a> by Cooking Classy</strong>

Chocolate Mousse Cheesecake

<strong>Get the <a href="http://thefloursack.blogspot.com/2012/09/chocolate-mousse-cheesecake.html">Chocolate Mousse Cheesecake recipe</a> by The Flour Sack</strong>

Limoncello No-Bake Cheesecake

<strong>Get the <a href="http://www.bellalimento.com/2012/08/22/limoncello-no-bake-cheesecake/" target="_blank">Limoncello No-Bake Cheesecake Recipe</a> by Bell'alimento</strong>

Fig And Grapefruit Cheesecake Recipe

<strong>Get the <a href="http://www.agirlworthsaving.net/2012/05/fig-grapefruit-cheesecake.html">Fig and Grapefruit Cheesecake recipe</a> by A Girl Worth Saving</strong>

Caramel Toffee Crunch Cheesecake

<strong>Get the <a href="http://www.thatskinnychickcanbake.com/2012/07/sticky-caramel-toffee-cheesecakesecret.html">Caramel Toffee Crunch Cheesecake recipe</a> by That Skinny Chick Can Bake</strong>

Mini Chocolate Caramel Cheesecakes

<strong>Get the <a href="http://www.bakingdom.com/2012/01/mini-chocolate-caramel-cheesecakes.html">Mini Chocolate Caramel Cheesecakes recipe</a> by Bakingdom</strong>

Meyer Lemon Cheesecake with Biscoff Crust

<strong>Get the<a href="http://food52.com/recipes/15652-meyer-lemon-cheesecake-with-biscoff-crust" target="_blank"> Meyer Lemon Cheesecake with Biscoff Crust Recipe</a> by Lucy Mercer/Food52</strong>

Mini Raspberry Caramel Cheesecake

<strong>Get the <a href="http://www.bellalimento.com/2013/03/27/mini-raspberry-caramel-cheesecakes/" target="_blank">Mini Raspberry Caramel Cheesecake Recipe</a> by Bell'alimento</strong>

Espresso Cheesecake

<strong>Get the <a href="http://www.bellalimento.com/2012/08/16/espresso-cheesecake/" target="_blank">Espresso Cheesecake Recipe </a>by Bell'alimento</strong>

New York Cheesecake with Red Velvet Crust

<strong>Get the <a href="http://iambaker.net/new-york-cheesecake-with-red-velvet-crust/" target="_blank">New York Cheesecake with Red Velvet Crust Recipe</a> by I Am Baker</strong>

Spiced Pumpkin Cheesecake

<strong>Get the <a href="http://lemon-sugar.com/2012/09/spiced-pumpkin-cheesecake.html/" target="_blank">Spiced Pumpkin Cheesecake Recipe</a> by Lemon Sugar</strong>

Cannoli Cheesecake

<strong>Get the <a href="http://alwayswithbutter.blogspot.com/2011/05/cannoli-cheesecake.html" target="_blank">Cannoli Cheesecake Recipe</a> by Always With Butter</strong>

Irish Cream Mini Cheesecakes

<strong>Get the<a href="http://www.thisgalcooks.com/2013/03/18/spiked-recipe-challenge-recipe-irish-cream-mini-cheesecakes/" target="_blank"> Irish Cream Mini Cheesecakes Recipe</a> by This Gal Cooks</strong>

Chocolate & Orange Cheesecake

<strong>Get the <a href="http://kitsch-kitchen.blogspot.com/2011/06/chocolate-orange-cheesecake.html">Chocolate & Orange Cheesecake recipe</a> by Kitsch In The Kitchen</strong>

Lime Cheesecake Tartlet

<strong>Get the<a href="http://www.versesfrommykitchen.com/2011/03/lime-cheesecake-tartlets-2.html" target="_blank"> Lime Cheesecake Tartlet Recipe</a> by Verses from my Kitchen</strong>

Lavender Cheesecake

<strong>Get the <a href="http://www.gimmesomeoven.com/lavender-cheesecake/" target="_blank">Lavender Cheesecake Recipe</a> by Gimme Some Oven</strong>

Strawberry Margarita Cheesecake

<strong>Get the <a href="http://www.gimmesomeoven.com/strawberry-margarita-cheesecake/" target="_blank">Strawberry Margarita Cheesecake Recipe</a> by Gimme Some Oven</strong>

Nutella Ganache Covered Cheesecake

<strong>Get the <a href="http://kitchenconfidante.com/nutella-ganache-covered-cheesecake-recipe">Nutella Ganache Covered Cheesecake recipe</a> by Kitchen Confidante</strong>

Skinny Chocolate Raspberry Cheesecake

<strong>Get the <a href="http://www.skinnytaste.com/2013/01/skinny-chocolate-raspberry-cheesecake.html" target="_blank">Skinny Chocolate Raspberry Cheesecake Recipe</a> by Skinny Taste</strong>

Bourbon Chocolate Pecan Cheesecake

<strong>Get the <a href="http://andreasrecipes.com/the-daring-bakers-make-cheesecake-bourbon-chocolate-pecan-cheesecake/">Bourbon Chocolate Pecan Cheesecake</a> by Andrea Meyers</strong>

Turtle Cheesecake

<strong>Get the <a href="http://www.browneyedbaker.com/2013/10/01/turtle-cheesecake-recipe/" target="_blank">Turtle Cheesecake Recipe</a> by Brown Eyed Baker</strong>

Mini Maple Pumpkin Cheesecakes

<strong>Get the <a href="http://alldayidreamaboutfood.com/2012/09/mini-maple-pumpkin-cheesecakes-low-carb-and-gluten-free.html">Mini Maple Pumpkin Cheesecake recipe</a> by All Day I Dream About Food</strong>

Caramel Apple Cheesecake

<strong>Get the <a href="http://www.abeautifulmess.com/2012/11/caramel-apple-cheesecake.html" target="_blank">Caramel Apple Cheesecake Recipe</a> by A Beautiful Mess</strong>

Ricotta Cheese Cake

<strong>Get the <a href="http://www.jocooks.com/bakery/cakes/ricotta_cheese_cake/">Ricotta Cheese Cake recipe</a> by Jo Cooks</strong>

Peach-Topped Blueberry Cheesecake

<strong>Get the <a href="http://www.pipandebby.com/pip-ebby/2011/9/2/peach-topped-blueberry-cheesecake.html" target="_blank">Peach-Topped Blueberry Cheesecake Recipe</a> by Pip & Ebby</strong>

Brownie Bottom Cheesecake

<strong>Get the <a href="http://www.roxanashomebaking.com/brownie-bottom-cheesecake-recipe/">Brownie Bottom Cheesecake recipe</a> by Roxana's Home Baking</strong>

Blueberry Cheesecake Recipe

<strong>Get the <a href="http://sassandveracity.com/2011/08/23/blueberry-cheesecake-recipe-from-simply-scandinavian/#">Blueberry Cheesecake recipe</a> by Sass & Veracity</strong>

New York Cheesecake Recipe

<strong>Get the <a href="http://gourmetbaking.blogspot.com.au/2012/07/pierre-hermes-cheesecake.html">New York Cheesecake recipe</a> by Gourmet Baking</strong>

Peanut Butter Cheesecake

<strong>Get the <a href="http://passthesushi.com/peanut-butter-cheesecake/" target="_blank">Peanut Butter Cheesecake Recipe</a> by Pass the Sushi</strong>