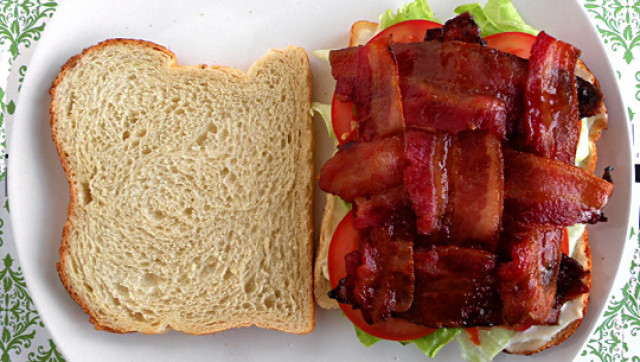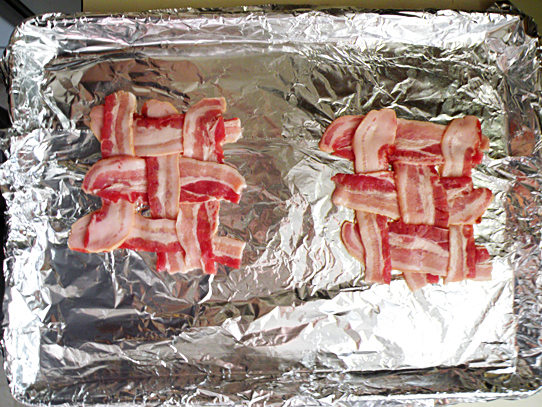 To make a bacon weave, interlace the strips of bacon as one would a lattice top for a pie. Bake the weaves in a 350 degree oven for roughly 30 minutes. If you want to get fancy like blogger Savory Notes does -- which we highly recommend -- you can top your bacon with whiskey and brown sugar before baking. Check out her bacon weave recipe. You won't regret it.
Check out these blt-inspired recipes.
SUBSCRIBE AND FOLLOW
Get top stories and blog posts emailed to me each day. Newsletters may offer personalized content or advertisements.
Learn more