Selena Gómez está estrenando ya su segundo tatuaje y es uno que quedará oculto detrás de su larga cabellera.
Se trata del número 76 escrito en números romanos, y que fue realizado por Bang Bang, el famoso artista de tatuajes de Nueva York .
"El tatuaje fue un tributo a un miembro de su familia que significa mucho para ella. Selena estaba nerviosa y quizá haya dolido un poco, ya que ella se mantuvo tomada de la mano de su mejor amiga todo el tiempo. Ella hizo un gran trabajo", dijo Bang Bang a la publicación.
Mientras que en la imagen, donde se puede apreciar a esta famosa frente al espejo, se le ve sonriente y satisfecha con el resultado...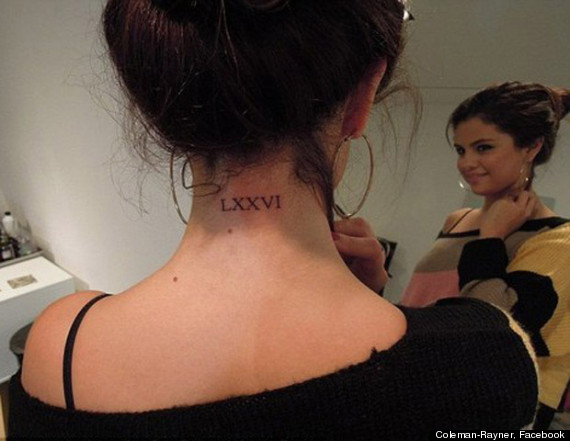 PARTICIPA Y DEJA TUS COMENTARIOS
MÁS DE LOS TATUAJES DE LOS FAMOSOS:
Los tatuajes de los famosos
SUBSCRIBE AND FOLLOW
Get top stories and blog posts emailed to me each day. Newsletters may offer personalized content or advertisements.
Learn more