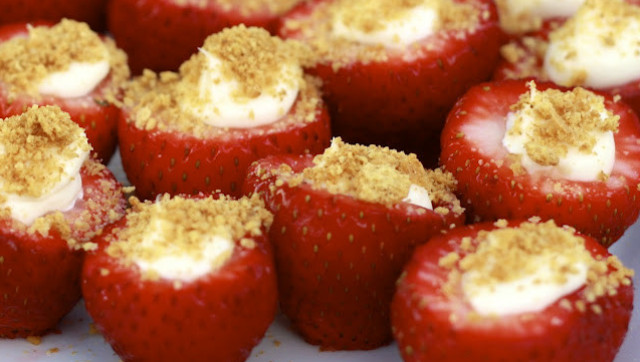 Lovers of cheesecakes across the country, we've got good news for you: you can now feel good about your cheesecake consumption. When you add cheesecake filling to your strawberries, rather than strawberries to your cheesecake, you get your daily intake of fresh fruit and your cheesecake fix. It doesn't get much better than this.
Get more cheesecake recipes here.
SUBSCRIBE AND FOLLOW
Get top stories and blog posts emailed to me each day. Newsletters may offer personalized content or advertisements.
Learn more