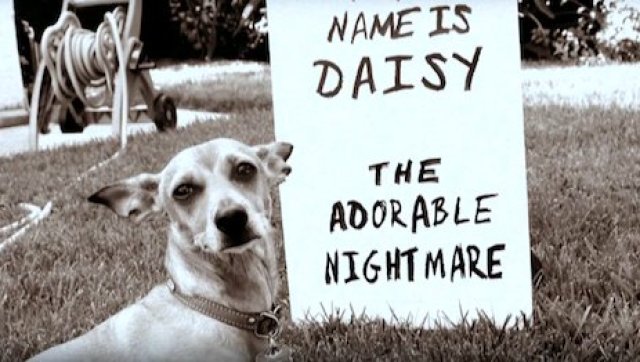 Combine an incorrigible but ridiculously cute Chihuahua with a music video sung to the tune of Bob Dylan's "Subterranean Homesick Blues," and voila, you have the funniest/most adorable 5 minutes of your day.
Brought to us by The Pet Collective (those wonderful people behind the Pitbull PuppyCam), the video stars Daisy, a dog with some serious discipline problems, and is a tribute of sorts to the recent Internet sensation of pet shaming.
Dogs Who Can't Stop Giggling
SUBSCRIBE AND FOLLOW
Get top stories and blog posts emailed to me each day. Newsletters may offer personalized content or advertisements.
Learn more