En su publicidad, Bialik es caracterizada como una ama de casa de la década de los 50, sosteniendo un bistec sobre un bote de basura con el mensaje: "No es para pensarse: ¡hazte vegetariano!".
Bialik, quien también es vegetariana, habló con PETA sobre cómo decidió dejar la carne. "Creo que el cambio más importante para mí fue que me sentía culpable", dijo. "Cuando era niña, me sentía culpable de tener que comerme a los animales y jamás supe que se podía hacer algo al respecto. Cuando crecí, aprendí que hay cosas y decisiones que yo puedo tomar por cuenta propia".
Mayim insiste en que convertirse en vegetariana es una decisión que ha cambiado su vida para bien.
"Jamás he tenido una infección en los senos paranasales o he tenido que usar antibióticos desde que dejé los lácteos", explica. "Me he dado cuenta que mis alergias son mucho menos severas ahora que ya no consumo lácteos, lo cual es maravilloso para mí".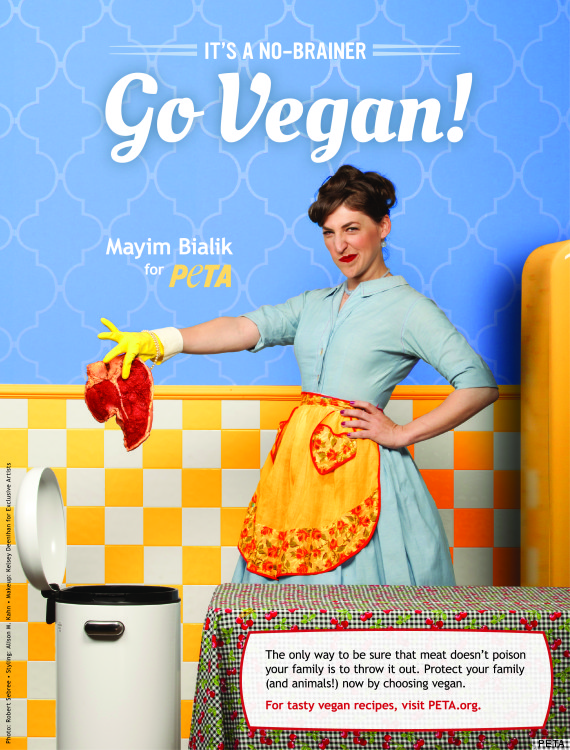 Anuncios de PETA explícitos
SUBSCRIBE AND FOLLOW
Get top stories and blog posts emailed to me each day. Newsletters may offer personalized content or advertisements.
Learn more