Despite the successes of Taco Bell's Cantina Bell menu, and the recent drop in Chipotle stock, Taco Bell was dead last in almost every survey category except for value.
To calculate the results, Market Force first calculated the favorites based on the total number of votes, and then factored in the number of locations for each chain for a more level view of the results. Here's how the chains fared overall: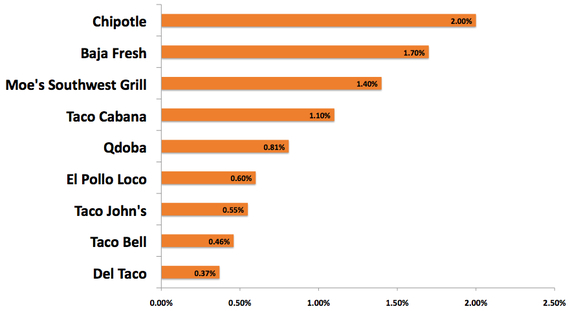 Not all regions agree that Chipotle is the best though. While Chipotle dominates in the Northeast and Midwest, Baja Fresh receives top honors for the South, and Taco Cabana is the favorite in the West: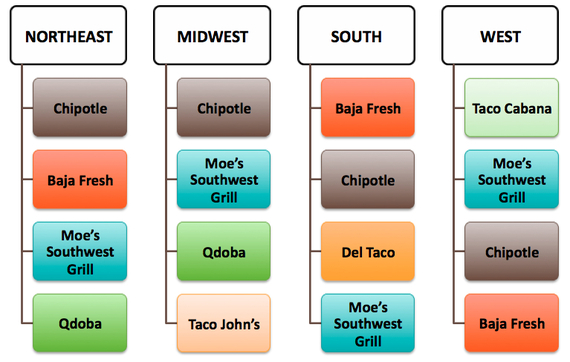 When all categories are considered, Moe's Southwest Grill gets nods for service and overall value. But nothing can stop Chipotle:
SUBSCRIBE AND FOLLOW
Get top stories and blog posts emailed to me each day. Newsletters may offer personalized content or advertisements.
Learn more