Chicago-bred NBA MVPs Michael Jordan and Dwyane Wade will share one less commonality: the reigning world champ has jumped ship to Chinese shoe brand Li-Ning.
"It's just at that time," Wade told reporters at Miami Heat training camp in advance of Sunday's preseason opener against Boston. "We went our separate ways. But I'm still honored to have represented my favorite player of all time and his brand."
Wade was secretive when asked about partnering with the embattled Chinese footwear company, but did cop to a "new deal." Teammate Shane Battier, who already had a deal with Li-Ning rival Peak, promptly revealed all.
Wade is expected to officially confirm the new partnership with Li-Ning, by far its highest-profile signing, when the Heat arrive in Shanghai next week to take on the Los Angeles Clippers.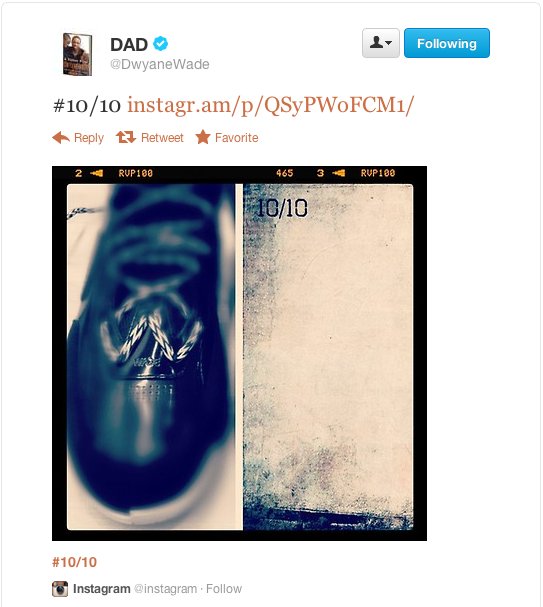 SUBSCRIBE AND FOLLOW
Get top stories and blog posts emailed to me each day. Newsletters may offer personalized content or advertisements.
Learn more