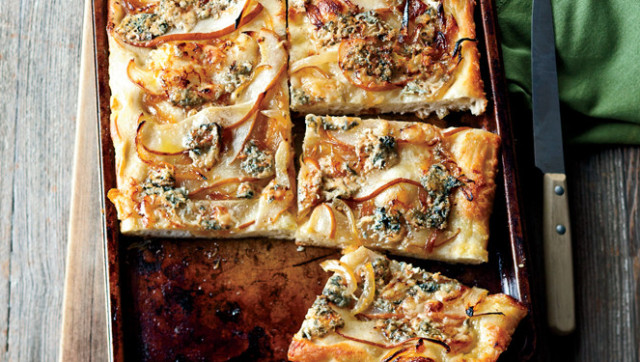 We've already gone over how you can make bread cute. And we've talked about how you can make professional bread in your own kitchen. Now, we're going to show you how to make the most rewarding -- and easiest -- bread with a fall-inspired focaccia recipe.
Focaccia is a typical Italian flatbread which can be topped (or not) with anything you can imagine. Some toppings are sweet, like this roasted grape recipe, some are savory, like this olive focaccia. And some focaccia recipes are a little bit of both, like this one that mixes onions, pears and blue cheese.
SUBSCRIBE AND FOLLOW
Get top stories and blog posts emailed to me each day. Newsletters may offer personalized content or advertisements.
Learn more