We can almost guarantee that you'll never guess how much this pumpkin costs.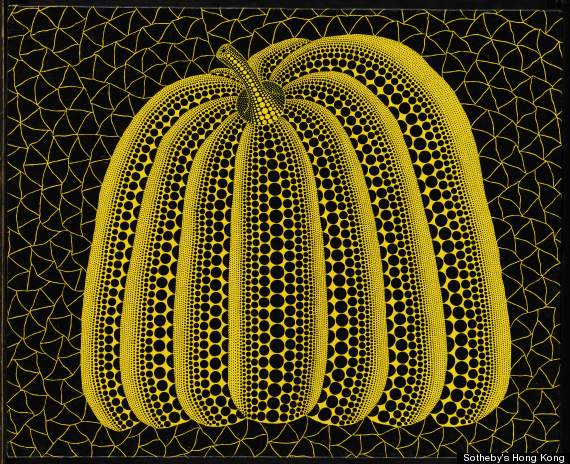 Yayoi Kusama, Pumpkin (2000), Acrylic on canvas, 53.3 x 65.4 cm
According to a press release for the October 7th auction, Kusama's family owned an entire storehouse full of pumpkins during World War II. At the time, other food sources were scarce, so the artist developed a fondness for the bulbous squash, which she sees as a symbol of growth and fertility.
The pricey pumpkin would make a great Halloween decoration for the art-inclined with a hundred grand to spare. What do you think, will the polka dot queen's ode to the jack-o-lantern make it on your wall this fall?
For more of Kusama's work, see the slideshow below.
SUBSCRIBE AND FOLLOW
Get top stories and blog posts emailed to me each day. Newsletters may offer personalized content or advertisements.
Learn more