After years of etching their name into gospel music history, the Winans' family legacy has taken a slight detour with allegations surfacing that Michael Winans Jr. has been involved in a Ponzi scheme.
CBS Detroit reports that Michael Winans Jr. pleaded guilty on Wednesday to federal charges that he defrauded more than 1,000 investors out of $8 million in crude oil bonds over the course of 30 years.
According to a press statement obtained by the local news affiliate, Winans promoted the fraudulent investment operation as if the Winans Foundation Trust were investing in Saudi Arabian oil bonds.
"In reality, Winans converted some of the victim investors' money to his own personal use while giving some of his later victims' money to his earlier victims, and falsely represented to them that it was the return on their "investments" he had promised," investigators said in a press release.
Michael Winans Jr. is the grandson of Delores "Mom" Winans and David "Pop" Winans Sr., and son of Michael Winans Sr., a member of The Winans quartet.
Winans is scheduled for sentencing in Detroit federal court on February 27, 2013, and faces the maximum penalty of 20 years in prison.
Photo courtesy of the Detroit News: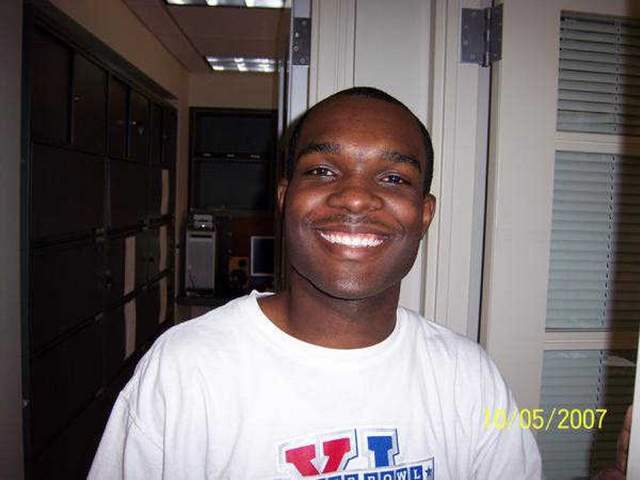 Related on HuffPost:
Loading Slideshow
Whitney Houston's Gospel

Whitney Houston's most powerful Gospel medley, performed with Cece Winans.

Whitney Houston's R&B

Whitney Houston performs "I Will Always Love You."

Donna Summer's Gospel

Donna Summer sings "Amazing Grace" in Nashville.

Donna Summer's R&B

Donna Summer in 1978 singing "Last Dance."

Beyonce's Gospel

Beyonce performs the Fighting Temptations' "He Still Loves Me."

Beyonce's R&B

Beyonce performs "Let's Move."

Mary J. Blige's Gospel

Mary J. Blige sings "Amazing Grace" a capella.

Mary J. Blige's R&B

Mary J. Blige sings "Be Without You" at the 2007 Grammys.

Dionne Warwick's Gospel

Dionne Warwick sings "Battle Hymn of the Republic."

Dionne Warwick's R&B

Dionne Warwick and Whitney Houston perform "That's What Friends Are For."

Kelly Price's Gospel

Kelly Price sings "I Know Who Holds Tomorrow" during the "Gospel Angels: A Concert to Restore Hope" benefit concert to aid Hurricane Katrina victims.

Kelly Price's R&B

Kelly Price performing "How Does It Feel (Married Your Girl)."

Aretha Franklin's Gospel

Aretha Franklin singing "Amazing Grace" at a Gospel Fest in New York 2005.

Aretha Franklin's R&B

The first lady of soul sings "Respect."

Patti LaBelle's Gospel

Patti LaBelle sings "Changed."

Patti LaBelle's R&B

Patti LaBelle sings "Lady Marmalade" with Christina Aguilera, Pink, Lil' Kim and Mýa.

Mavis Staples' Gospel

Mavis Staples sings "Wade In The Water" at The Lowell Summer Music Series.

Mavis Staples' R&B

Mavis Staples performs "See That My Grave Is Kept Clean."