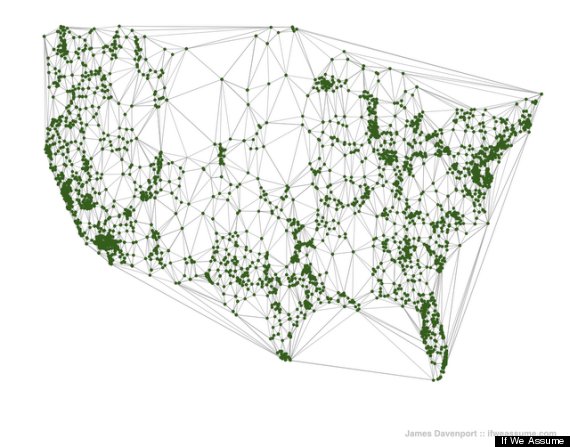 The map doesn't include locations that are within other businesses, like grocery stores, so it's not 100 percent complete. But Davenport discovered that it's impossible to get more than about 170 miles away from a standalone Starbucks location at any point in the U.S. That's not quite as crazy as McDonald's, which is never more than 115 miles away, but it's still insane.
Even more amazingly, he found than 80 percent of the 311 million people living in the U.S. live within 20 miles of a Starbucks. And almost 50 percent lives within five miles of a Starbucks. No wonder the coffee chain is looking for far-flung, controversial spots to open new stores!
Related on HuffPost:
World's Coolest Starbucks Stores
SUBSCRIBE AND FOLLOW
Get top stories and blog posts emailed to me each day. Newsletters may offer personalized content or advertisements.
Learn more