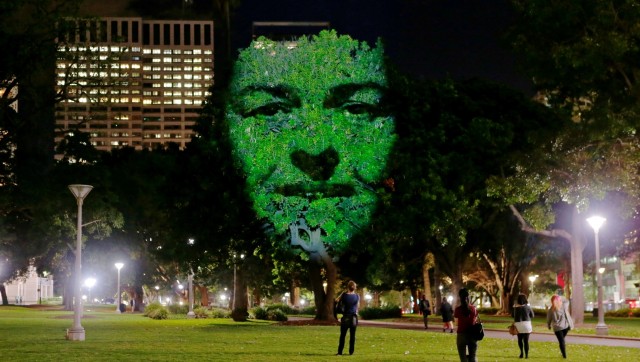 Walsh's project, entitled "Emergence," involves a series of ghostly, colorful projections of activists' faces on nearby trees. The installation pays homage to Hyde Park's own history as a social destination for protest. Walsh's other work with projections also subvert traditional space, echoing Krzysztof Wodiczko's work. Both Wodiczko and Walsh amplify the voices that are often ignored through their engaging works, and the results draw in casual observers and public art fans alike.
What do you think, readers? Take a look through the slideshow below and let us know your thoughts in the comments section.
"Emergence" Series by Craig Walsh
SUBSCRIBE AND FOLLOW
Get top stories and blog posts emailed to me each day. Newsletters may offer personalized content or advertisements.
Learn more